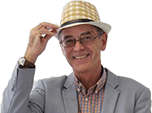 Will my car fail its MoT because the third brake light doesn't work?
Is the high level braking light part of the MoT test? I have read somewhere that if it is fitted it must work. Mine has stopped working and I cannot find out why. If I remove it completely as long as the other brake lights are working will I get away with this?
Asked on by paul rushton

Answered by
Andrew Brady
If it's fitted and connected it must work. If you disconnect it, it will pass its MoT. The rules state that the benefit of doubt must be given to the presenter (you) so, if it doesn't work at all, the tester has to prove that it's connected.
Similar questions

Is the third brake light at the rear part of the MoT?

My car has failed its MoT as there is only one rear fog light working. Does my Rover 75 have one or two rear fog lights?

I will be returning to UK after four months in Spain. My MoT has expired while away. Can I drive my car home from Dover without an MoT?