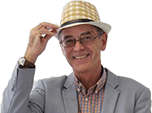 Need an electric car to cope with an 800-mile journey - do they exist?
I currently run a three-year-old Renault Kadjar diesel. I am looking to replace it with an electric car. Trouble is, I drive to Spain twice a year and need a car that will cope with the 800-mile journey. Will an electric car suit my needs? Do you know what is the situation in Spain reference charging points?

Asked on by connollyt

Answered by
Andrew Brady
Electric cars don't suit everyone, and I suspect you'd have to be an extremely keen EV owner to drive one for the kind of distances you're talking about. Tesla's Supercharger network is pretty comprehensive across Europe (including Spain) so that could be a good option, and the Tesla Model S has a range of at least 300 miles depending on which model you choose. They're expensive, though. If you'd prefer something cheaper, the Hyundai Kona Electric has a range of 300 miles. The PlugShare app is good for finding EV charge points and consider investing in an IBIL card for charging in Spain. They're available from most petrol stations with chargers.
Similar questions

There are many three or four-year-old Tesla's on the market, probably because the four year 50k warranty has expired. I have read many horror stories regarding reliability, I know the battery and drivetrain...

How long do electric car batteries last?

You are the only motoring journalist I like (except for L J K Setright, who is unfortunately dead). You tell it how it is. I have now done quite a few thousand miles in the new Tesla Model S. I can't...
Related models

Excellent performance with usable battery range. Impressive, huge touchscreen interface. Practical interior with plenty of luggage space. Easy to drive.

Renault styled alternative to Nissan Qashqai. 4WD steers and handles well for an SUV. Reasonably economical.