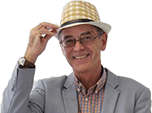 I have had my used car less than six months but it needs a new clutch - what can I do?
I bought a 2006 Vauxhall Zafira from a small dealer at the beginning of July. I had some work done last week and have been told I need a new clutch. Can I go back to the dealer with this as it has been less than six months since I purchased the vehicle? If so what would I say to them to ensure they rectify it?
Asked on by Sarah

Answered by
Honest John
In theory any significant problem that occurs within six months of purchase is legally deemed to have been "present or developing on date of sale" and the supplier is liable. He might contest this, though:
www.honestjohn.co.uk/faq/consumer-rights/
Related models

Sits above standard Zafira in Vauxhall line-up. Has same Flex7 seven-seat system. Spacious interior.