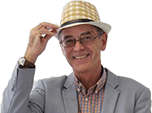 Which car insurers will supply a courtesy car to match my current car?
I'm a childminder and drive a 2016 Citroen C4 Grand Picasso because I need the seven seats for my business. Which insurance companies will supply me with a courtesy car of equal size to mine in the event of an accident?
Asked on by Vicki Gage

Answered by
Tim Kelly
As part of your normal policy it's unlikely you'll find any. You can pay extra for a guaranteed hire car, even then it will only be a class A. All the big insurers will provide this, but that does not answer your question. You could try contacting a company, like Autonet (
www.autonetinsurance.co.uk/van-insurance/guarantee...e
) or Plan Insurance (
www.planinsurance.co.uk/taxi-insurance/guaranteed-...e
that could provide separate policies) for a Guaranteed Hire car. They may be able to provide the size of vehicle you require as part of the policy.
Similar questions

My wife has a Citroen C4 Grand Picasso which has various safety systems fitted as standard. My wife turns off the Lane Departure Warning System as she feels its not required. Does turning off any of these...

I was involved in a car accident last year and the other party admitted liability. His insurance company rang and confirmed liability both to me and my insurers. My insurance duly paid for all the repairs...

My car needs a new windscreen due to wear and tear. If I contact my insurer for a courtesy car, will my premiums increase when it comes time to renew?
Related models

Impressive ride quality. Very practical and family friendly. Good engine selection.