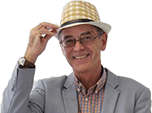 I found a car I like online - how do I ensure it's not a scam?
I sold my beloved Citroen DS in 2012. I was looking for another one and discovered my old one for sale on car-from-uk.com. I can't seem to make heads or tails of the site. Can you advise me?
Asked on by Emma Oram

Answered by
Georgia Petrie
I would always take great care when parting with a big some of money on a car that I hadn't seen in person to look at myself. Well-known sales websites are a safer bet, but if you do buy a car from a smaller site then make sure you see the car before putting down any money. A common scam is to get a potential buyer to send a deposit or bank details, and then your bank account could be emptied out. I'd advise you read our scam advice guide before anything:
www.honestjohn.co.uk/car-buying-scams-and-frauds/#...m
Similar questions

I have seen a Porsche 911 advertised online which is considerably cheaper than most others particularly for the age. Although advertised as being for sale in England on contacting the seller within a very...

Do you have any advice regarding airport car parks? I recently read about yet another scam where an independent contractor offered off-site parking in a muddy field and cars were returned either damaged...

There's a company that sells repossessed vehicles at a price that seems too good to be true. Is this a scam?