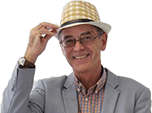 If I inform my insurer that I've retired will I be charged admin fees on all my policies?
I retired a couple of days ago. Do I have to tell my insurers? We have two separate car policies in the household, a motorhome policy, and a bike policy as well. Will I be charged exorbitant admin fees on all these policies if I tell them?
Asked on by Nick Ingram

Answered by
Tim Kelly
Yes, you do need to tell your insurers. Though, being retired you are less of a risk and would probably get away with it up to the policy renewal. There shouldn't be any fees. If anything, your premiums should come down. Always be honest with insurers, this stops them trying to cancel polices or repudiate claims.