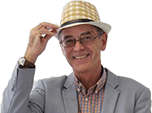 Dealer refused my rejection of a faulty new car - what should I do now?
I bought a brand new Mercedes-Benz GLC Coupe. After 28 days it broke down and had to be recovered. I sent a letter expressing my short-term right to reject the vehicle for not being of satisfactory quality within 30 days of ownership. It has been three weeks now and the dealership has today rejected the rejection. A cable came loose in the engine and shorted ou,t blowing a fuse that ran six vital parts of the car, meaning it would not start. Where do I stand now? The finance company are still looking into it, but I thought it would be a easy rejection as the vehicle was not satisfactory and not fit for purpose.
Asked on by Tom Towner

Answered by
Honest John
The Consumer Rights Act 2015 is a statute. It does not give you an automatic right to anything until rulings on it have been made in court: County Court, High Court, Supreme Court. If you take Mercedes-Benz on legally, I have to warn you that they play hard ball. Cost one reader nearly £30,000 and, even though he won, he was not awarded all of his legal costs so he still lost out. Law here:
www.honestjohn.co.uk/faq/consumer-rights
Similar questions

I have just taken delivery of a Mercedes-Benz GLC on 10 March 2017. I've experienced some terrible crabbing as per reviews. What is the best way to proceed?

Just wanted to bring to your attention that a further development has occurred regarding the Mercedes-Benz crabbing/tyre skipping issue on GLC, C43, and E43 models. Our action group website was forwarded...

Please see excerpt below from review of Mercedes-Benz E43 AMG Estate by pistonheads.com. Seems to be in line with the GLC, GLC Coupe 4-Matic full-lock steering issues. Note the final sentence. "As in...
Related models

Brilliant ride quality. Sharper to drive than most SUVs. Beautiful cabin design and plenty of interior space. Diesels are quiet. Revamped with Mild Hybrid in 2019.