Learning to drive in: A Citroen DS3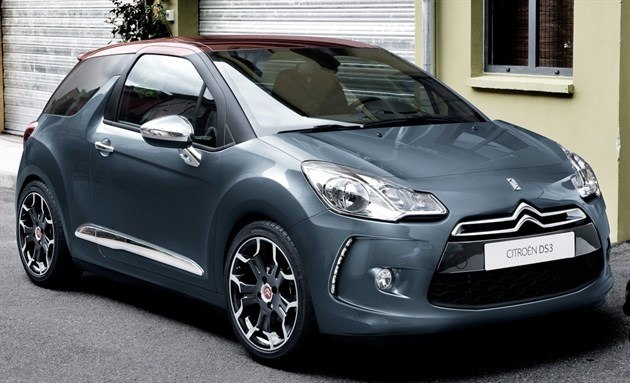 Almost as soon as the DS3 hit showrooms it started showing up in driving schools. It's up there with the Ford Fiesta and Vauxhall Corsa as one of the most popular driving school cars, but it has a certain flair absent from the Ford and Vauxhall.
It's not a bad car to learn in, either. That said, it could be better in a few key areas. It's probably a little pricey for new drivers to get their hands on, but those who've passed their test and have money to burn will likely enjoy the DS3 and should like the way it drives.
Getting Started
Undoubtedly style driven, most DS3s have colour contrasting roofs and graphics outside along with embellishments to liven up the interior, but practicality isn't forgotten. Both the seat and steering wheel can be adjusted to suit most drivers.
Regardless of the engine fitted, all controls are light and accurate, so getting to grips with clutch control, gear changes and steering should be fairly easy, but the controls in the centre stack for things like air-con are a little confusing so familiarise yourself with them before taking to the road.  
On the move
You should feel at ease behind the wheel of the DS3 thanks to light controls. Gear changes are smooth and precise, the steering is accurate and the pedals aren't too heavily sprung.
None of the engines in the range are too low on power, so even the entry level version should provide sprightly performance. That means it's important to keep your eyes on your speed – the dials are very attractively styled but aren't as clear as those on a Volkswagen Polo. Additionally the 'A' pillars are quite obstructive and can make the view at junctions and roundabouts quite tricky. 
The mirrors, too, aren't the best. They can be set to provide a perfectly clear view back, but in that position they don't necessarily provide a good view down, which can make parking a little tricky.
Manoeuvres
Despite the fact the DS3 is a three-door it has decent over shoulder visibility and that attractive 'shark-fin' behind the door doesn't cause an obstruction. Many models have handy parking sensors but the view out of the back window isn't too bad without them. Lower obstacles like bollards would be difficult to spot, though, so pick a space carefully.
The wing mirrors can be set to offer a good view back but finding a balance that gives a decent view of the kerb too is tricky, so be careful when parallel parking or you might end up kerbing the fancy alloy wheels.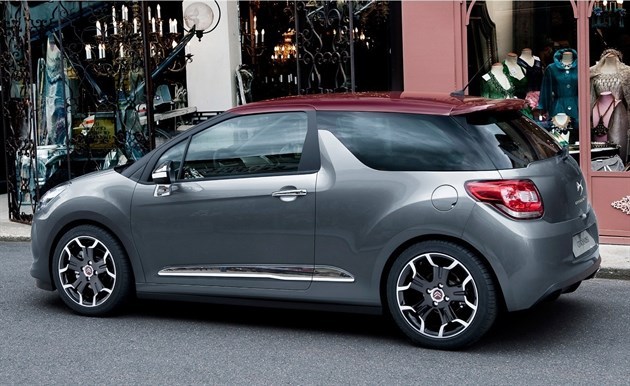 Summary
Popular with driving schools, the stylish DS3 is slightly less practical and has poorer visibility than some small cars, but it has light controls and is easy to drive, and so shouldn't cause too many problems for those who choose to learn in one or buy one as their first car.
Helpful details
Steering:Nicely weighted and precise
Style: Stands out from the everyday small cars
Unhelpful details
Visibility:The mirrors aren't the best and while visibility is good, some angles are trickier than others.
Speedo: Not as clear as on some rivals.

Already learning? Visit our Facebook page and let us know what car you're taking lessons in. You'll also find lots of useful information, and you can ask us and other learners anything you want.