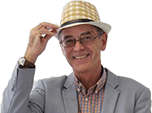 Learning to drive means, in most countries at least, displaying some kind of message or symbol on the car. The L plate lets other road users know that they should be cautious and careful around the car displaying it, and to expect it to stop, reverse, or any number of unexpected things.
It's a legal requirement that an L plate be displayed on any car in which a provisional licence holder is under instruction, and it's the same story in many countries around the world. 
Below is a gallery of learner and new driver markings from around the world, see if you can figure out where each is from – click the picture to find out the answer.
L plates are not a requirement in many countries - particularly those with more lax driving regulations. For example, progressing from a learner licence to a full licence in India requires drivers to do a very simple driving test that takes no longer than ten minutes and to be "conversant about vehicle systems, driving, traffic rules and regulations."
For hints and tips on how to get rid of your L plates and graduate to a full licence, visit our younger drivers section, or click the banner below to visit our Facebook page.