Insurance for young drivers explained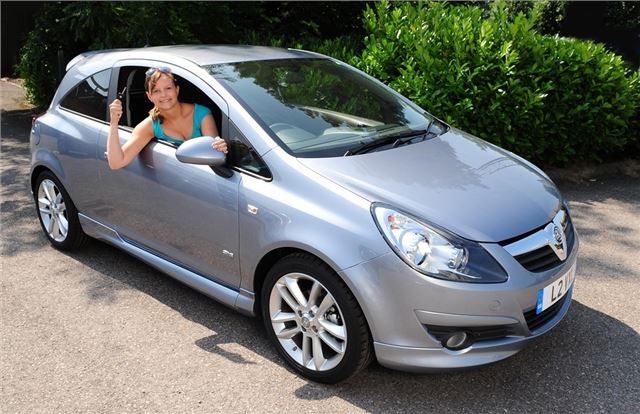 After the excitement of passing your driving test comes the reality of insurance. It's not as glamorous as a top notch stereo or a new set of alloy wheels, but insurance is required by law and can save you a lot of aggravation should the worst happen and you're involved in accident.
The minimum level of insurance cover needed in the UK is Third Party cover. As the name suggests, it covers any third party in an accident where your car is also involved. However, it provides no cover for damage to your car or theft from it, so this most basic insurance is not ideal unless you really only want the cheapest cover.
Up a grade from Third Party insurance comes Third Party, Fire and Theft (TPFT), which is another does-what-it-says-on-the-tin policy. As well as insuring other drivers, road users and anyone else who may be involved in an insurance claim, TPFT will also reimburse you if your car suffers fire damage or items are stolen from it.
However, it's worth checking the small print of any TPFT policy as there are often limits on how much can be claimed, such as a cap on the value of the car's stereo.
Building up your 'no-claims bonus'
Neither Third Party nor TPFT will help a new driver build up a no-claims bonus (NCB), also known as a no-claims discount. This can only be done with Comprehensive cover and entitles the insurer to cheaper cover. For every year a driver doesn't make a claim on their insurance, they are awarded another year's NCB. Most insurance companies offer up to five years' NCB, though some will extend this.
You can also opt to protect your NCB, which means you don't lose the years of NCB you've built up should you make a claim. A protected NCB is usually not worth the extra cost if you are a careful driver with Comprehensive cover, but building up an NCB is essential if you want to reduce the amount you pay in the future - some short term financial pain is worth the long term gain.
So what's an 'excess'?
An excess is the amount you agree to pay before the insurance firm has to pay out. If you agree a £500 excess, it means you pay the first £500 of any bill for damage or loss and the insurer will then cover the remaining balance. The larger the excess, generally the lower the cost of insurance. Agreeing to a larger Excess can help reduce your insurance cost.
Comprehensive insurance policies cover the driver for loss or theft from the car, fire damage, third party claims and the car being stolen. This cover also usually includes some extras such as personal injury cover should you be hurt in an accident, medical expenses cover for you or a third party's treatment, or breakdown cover should your car stop working. Windscreen cover is included with most policies to replace a chipped or damaged windscreen for free or a nominal sum without affecting your NCB.
Legal expenses may also be covered with a Comprehensive policy to pay any solicitors' fees if you need to go to court to recover costs or defend yourself from a third party claim. A hire car may also be offered as part of a Comprehensive policy if your car is written off or away being repaired.
The devil's in the detail...
As with all insurance policies, you need to read the small print carefully. When you insure your car, regardless of which type of cover you choose, you must be completely honest about the car's condition and value, otherwise an insurance company may refuse to pay out or not pay out enough to cover the cost of an identical replacement car. Bear in mind with values that insurance firms calculate your car's depreciation over the course of the policy, so don't expect them to simply send a cheque for the value you quoted when insuring the car.
You must also be honest about any driving convictions, such as penalty points for speeding. For offences such as speeding, most insurers won't penalise you for a single misdemeanour. However, fail to mention any modifications you might have made to the car, such as new wheels or a sporty exhaust, and the insurer may well refuse to pay out.
Another way to get on the road but not pay your own insurance is to be a named driver on your parents' insurance, which is how most learners start off. This has the benefit of being cheaper than insuring yourself as a newly qualified driver, but you cannot build up a no-claims bonus.
If you use your parents' car occasionally, being a named driver is fine. However, if your parents insure a car for you and you are the main driver, this is illegal and can result in a fraud charge. It's called 'fronting' and can leave you without insurance cover in the event of a claim if the insurance company is suspicious. Although costly, it's far better to pay your own insurance and build up a no-claims bonus.

Comments