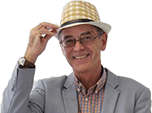 Suzuki SX4 2010 Road Test
Wed, 27 Jan 2010

Since the original Suzuki SX4 was launched we've had the Nissan Qashqai ** phenomenon.
Hardly surprising given the present state of Britain's roads. If it's not a pothole you have to negotiate, it's a pothill. And, on sensible wheels and tyres, the SX4 and the Nissan Qashqai have been particularly adept at negotiating them.
No need for four wheel drive to run the suburban ridgeway. Just decent ground clearance and biggish tyres of at least 60 profile.
But then, of course, if you live above the snowline for more than a few weeks of the year, you're going to want four-wheel drive as well, and in the SX4 and the Qashqai you can get it.
If the original SX4 had a failing, it was under the bonnet. The old 1.6 engine just didn't cut the mustard. And, as part of the badge engineering deal with FIAT's Sedici, you couldn't get the 1.9 diesel engine in an SX4 with four-wheel drive. (Though this did later become available.)
So sales were somewhat hampered to 15,500 over two years.
Happily, though the 2010 Suzuki SX4 won't immediately be available with four-wheel drive and a diesel, it doesn't really need to be.
As well as being quite rorty and sporty, its new chain-cam, close-coupled catalyser 1.6 VVT petrol engine can take you 45 miles on a gallon. And only stings you £125 a year tax, both first year and subsequent years.
The character of this engine completely transforms the SX4 from a good car with a bad engine to a good car with a good engine. It's lively and fun to drive. Light to steer. Yet hangs on like mad round a greasy roundabout.
It's also relatively inexpensive. Starting at £11,640, and rising to just £12,255 for the decently equipped 'SZ4' two-wheel-drive I was driving, it's a lot of car for the money. A viable Qashqai competitor for around £3,750 less.
Inside, you face a decent dashboard with chunky, easy to understand controls. The seats are comfortable. The steering wheel is height adjustable. The back seats are completely split 60/40, so they tumble-fold 60/40 as well, leaving an unobstructed floor.
It's easy to get comfortable in the higher than normal driver's seat and visibility is good, aided by large quarterlights in the A pillars and big, van-like door mirrors.
They've even improved the gearing, from a raucous 20mph per 1,000 rpm to a civilised 25mph per 1,000 in 5th. So 3,000rpm more or less gets you 75.
The SX4's original 'Cute and Chunky' looks weren't backed up by its old 1.6 engine. But they are by its new 1.6VVT.
So I think the SX4 is going to make a lot more friends.