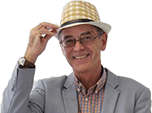 Suzuki Grand Vitara LWB 2006 Road Test
Sun, 20 Aug 2006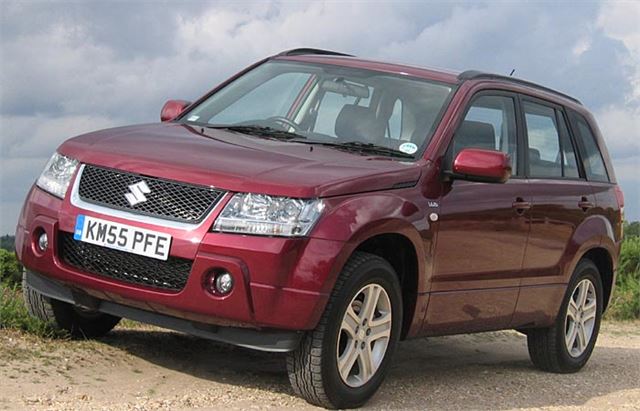 This is the second part of a two-part test. Previously the remarkably RAV4-like Grand Vitara 1.6 3-door. Here the Grand Vitara 5-door with a 1.9 litre Renault diesel engine.

Start it and it sounds like a truck-load of gravel being emptied onto a wasp's nest. Smooth it isn't.

It's quite low geared too, for a diesel. Just 25mph per 1,000rpm. But unlike the 3-door it comes with lockable centre diff and low range gears as standard. So you can go off-roading, if you can find an off-road. It also has a high-set air inlet, bolted to the bonnet shut plate, which means it's not likely to hydraulic fording a stream or a flood.

That extra length gives it much better ride quality and sportier handling. You still don't want to cruise at much more than 75-80mph, but it's stable and positive at speed rather than a bit vague like the old solid-back-axle Vitaras.
And, of course, you can get an extra person in the back seat. Plus a lot more luggage. The rear seats are split 60:40 and as well as reclining slightly also tumble leaving a flat luggage floor, though tumbled they take up so much space you can't easily access it through the rear side doors.

The size (and price) of it makes it directly competitive to the Hyundai Tucson and KIA Sportage, something the old Grand Vitara wasn't because of its old-tech live-axle running gear. And, unlike its shorter sister, there is a petrol automatic version available.

I got on fine with it. enrolling it in a variety of duties including carrying heavy boxes of books to store. However, one day it rained between loadings and the disadvantage of the side opening rear door became apparent. Unprotected by the usual hatch suspended over the load area, a couple of boxes got wet.

I really appreciated the big, chunky 225/65 R17 Bridgestone Dueller tyres over speed cushions, and school run mums should note you can bounce them over kerbs with impunity.

But, towards the end of the week, engine and road noise on the motorway became a bit wearing.

However, with that proviso, it's a useful vehicle, not too big, not too small and easy to get on with in day-to-day life. It's cheap enough, costing no more than a high spec family Ford (before discount). Though I didn't check accurately, it probably will do around 37mpg. And it is capable of the serious off-roading no more than 20% of customers will actually use it for.

The main thing is, it's hugely better than the old Grand Vitara, and for that reason puts itself on shopping lists along with the other sensibly priced SUVs like the Hyundai Tucson and KIA Sportage.