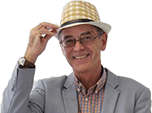 SEAT Leon Cupra 240 2010 Road Test
Mon, 19 Apr 2010

My first impression of the SEAT Leon Cupra 240 was disappointment. The steering felt too light. The brakes felt over servoed. But perhaps a run from Weybridge to The NEC wasn't going to show it in its best light anyway.
What it did allow was a fuel economy check. 34.4mpg. Not bad at all compared to the official combined figure of 34.0. And the cruise control worked very effectively, though the lever is hidden behind the steering wheel.
As in the old shape Leon 20VT Sport I once owned, gearing is 25mph per 1,000rpm in 6th, which makes for a relaxed cruise. Emissions are 190g/km, putting it in the £235pa VED bracket.
It wasn't until I got time to film it that the car started to show its true character. I had, meanwhile, gone into the menu and restored the factory settings, in case that made any difference.
I found that as soon as I gave it some beans the steering weighted up, the front end gripped, the gearshift was fantastic.
To get all that power down the Cupra has an electronic system that mimics a mechanical limited slip diff and does it very well, without being too intrusive. You still get a chirp from the tyres on full throttle upshifts from 1st to 2nd.
Surprisingly, even on 225/40 R18 tyres, ride quality is still quite good and it doesn't mind speed cushions. You get a space saver spare rather than a can of puncture repair glop. And the car has a TPMS system so you could fit runflats.
Thanks to Walter d'Silva, it's definitely a looker. Particularly in the pistachio green that had my Thai housekeepr enraptured and begging for photos of her with the car to put in her 'Hi-5'. (Please excuse those. It's a Thai thing.)
The Cupra 240's price of £21,000 puts it slap bang up against the Mazda 3 MPS where it falls short on equipment (no standard satnav), but outhandles the Japanese car and seems much better at putting its power down. And, of course, you get more motor for your money than you do with a Golf GTI 5-door, so if you need a 5-door hatch for around £20,000 you won't do better.
On the way, there is a 265PS Cupra R that gets to 60 in under six and sits on 235/35 R19 tyres.
However, the ultimate hot hatch this side of a Focus RS remains the three-door Renaultsport Megane 250. Not because it outpowers the others, but because its clever, offset hub front suspension gets the power down best and gives it by far the sweetest handling.