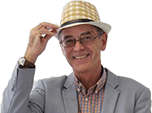 Renault Modus 1.5DCI 2004 Road Test
Fri, 17 Dec 2004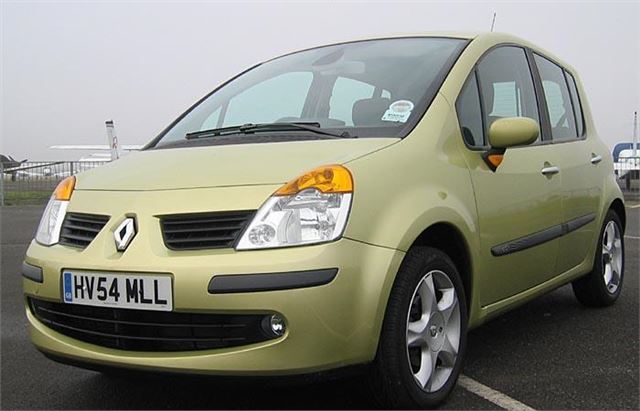 Seriously cute, immensely likeable and very practical sums it up in one line. I hadn't expected to get on with the Renault Modus as well as I did.

First proper drive was a night-run to the airport with steamed up windows in freezing fog. The Modus unsteamed its widows with unseemly ease for a stone-cold diesel engine. The 1.5 DCI has plenty enough poke, to the extent that you don't really want any more in a car like this. At first, the steering feels a bit over-centred, but grip is good and you soon get used to it. The cable shift feels like one, but not to the extent I'd complain about it. Only the digital speedo on the passenger side of the central pod is a little touch of RHD skinflinting. The digits are so big you can read it easily enough, but the surrounding rev counter light show is a bit harder to keep track of. Take your eyes off the road and you will see that 3,000rpm gives you a usefully long 80mph cruise (actually a true 76mph). Ride quality is very good too, absorbing poor surfaces and road humps like a balloon-tyred 4x4 despite the car's diminutive size.

The surprise and delight feature is the amazing 'Triptic' rear seat. The centre squab can be flipped up, the two side squabs pushed together, then the whole seat pushed back to provide an astonishing amount of legroom. And this doesn't rob the boot too badly either as there is still plenty of space for bags or shopping. On top of that, the doors open wide, giving excellent access to the seats for the elderly, the infirm or those suffering a weekend rugby injury.

Step outside to look at the car and you cannot quite understand how they get some much interior into such a short car. 'Tardis' is a corny old analogy, but it applies perfectly to the Modus. It's only 12' 5" long yet there's more rear legroom than a limo. Very clever.

You don't get the boot chute as standard though, even on the top spec Privilege. It's an extra £200 for a Mini-like trapdoor in the rear hatchback though which to drop the shopping. Do you need it as much as £200? Your decision.

Good car, though, in what has become an intensely competitive niche market. And fantastic you can now get so much in something so short.