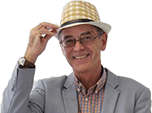 Porsche Panamera 2009 Road Test
Sun, 12 Jul 2009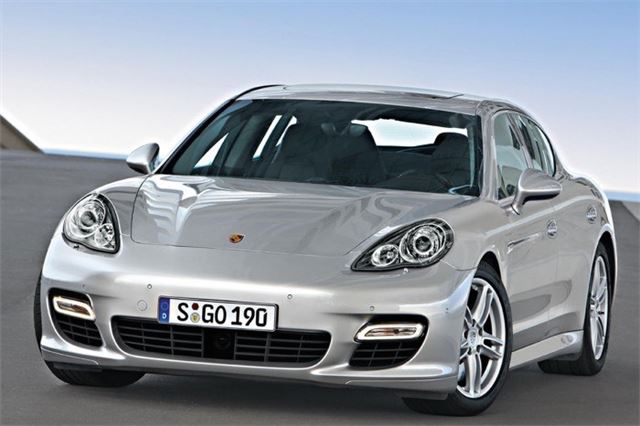 It's a bit dodgy to dislike a car you've never driven, but every time I see a Porsche Cayenne 4x4 I shudder. Whatever its merits as a car, the Cayenne 's epic size and aggressive, chest thumping image don't really appeal, but until recently the car was a big seller, and those who love Porsche's sportscars owe the Cayenne, because without it the company might not have survived.

And until now, for anyone wanting a five-door, four-seat Porsche, the Cayenne was the only choice. However, the company has spent years toying with these features for a high-speed sports grand tourer, slightly in the mould of the Maserati Quattroporte, and has now finally built one. Called the Panamera, its looks owe more to the 911 than the bull-in-a-china shop Cayenne, but there's nothing delicate about its styling.

This is a big, broad (over six feet) and rather squat saloon which isn't actually ugly, and might be described as interesting rather than beautiful, although its thick pillars and swoopy glasshouse make rear three quarter vision pretty awful. Mechanically it has more in common with Porsche's big 4x4, because its engine sits at the front, with the transmission immediately behind it –and some versions have all four wheels driven.

When Porsche made front-engined sportscars like the 924, 928 and 944, it put the transmission between the back wheels, reasoning that this would give the cars handling-enhancing balance, but it has eschewed this with the Panamera, reckoning it would compromise luggage space and make the car harder to package. It's actually a hatchback, with a decent sized boot, and you can fold the back seats should the Panamera be your transport of choice for a trip to Waitrose, but otherwise this big car is strictly a four seater.

Once the rear occupants have subsided into the womb like cabin, they will find a decent amount of leg and general lounging about room in a beautifully made, rather sumptuous space, which manages to look efficient, modern and decadent all at the same time. Indeed, the whole car is very nicely made, with tiny panel gaps, great attention to detail and the sort of finish something as expensive as this should have.

Initially there will be two non-turbo versions with 4.8 litre V8 engines, with 4S variants featuring four wheel drive. Porsche claims 175mph top speeds and 5.0 0-60 times. If this seems tame and your pocket is deep, the turbo Panamera will arrive at 60mph in 4.5 seconds and is capable of a theoretical 188mph.

You can buy a 6-speed manual gearbox, which Porsche expects to be widely ignored. Instead it suggests most buyers will go for the 7-speed, two pedal transmission, which in a design world first for an automatic, has an engine stop/start device. Previously such things have only been seen on manual cars.

This works painlessly when trundling in traffic, bar the occasional very slight mechanical shudder. The transmission changes ratios promptly, although sometimes when it kicks down and there's a lot of revving before the Panamera takes off like a scalded cat.

Instead of steering wheel paddles that allow the driver to choose his or her own gears, Porsche uses elegant looking dished buttons on either side of the steering wheel boss. Many of the testers didn't like them, but perversely, your correspondent found them easy to live with.

This applied to the rest of the controls. Rather than channelling loads of functions through a BMW or Mercedes-like twiddle-and-push knob, Porsche has given each one its own button. Many are grouped round the transmission selector lever, and can be quickly identified.

To drive the Panamera is a mass of contradictions. You can choose various suspension settings, but even on the most sporting it rides really well. The steering is light and crisp, it corners with roll free precision, and I confess that exploring its road holding limits was beyond my driving capabilities (short of endangering myself
and other people). That said, the two wheel drive versions are if anything slightly more entertaining in the real world because their limits are more easily attained, and what I could discern dynamically was good.

The Panamera feels light on its feet and confidence inspiring for a big, heavy car, but you'd never apply to it the motoring cliché that it shrinks round the driver, and the car's Transit van width means that hurrying it along narrow lanes and meeting something coming the other way makes you glad of the excellent brakes.

It sounds great, goes like the clappers (especially the turbo, which unspools its 500bhp in a very civilised way), is beautifully made and engineered, and has a certain charisma. Given that it costs between £72 to £95k is just as well, but unlike the 911 or even the bete noire Cayenne, it's hard to work out exactly what and who the Panamera is for.