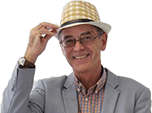 Mitsubishi Outlander 2.0 DI-D 2007 Road Test
Wed, 07 Feb 2007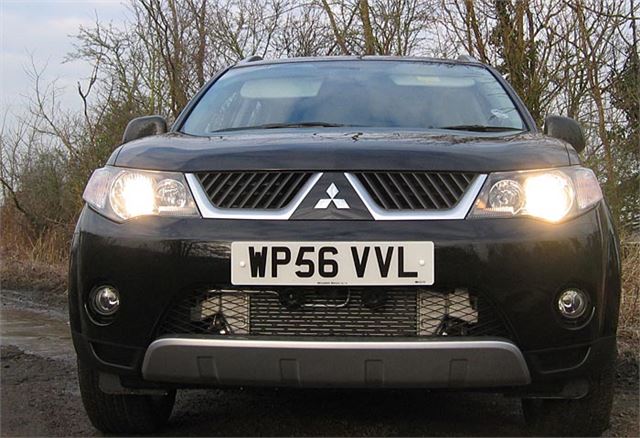 The Mitsubishi Outlander II is a nice surprise. We've had to wait a long time for it because of some complex component sharing.

For the UK, the first batch of Outlander IIs have the same 2.0 litre VAG TDI PD 140 as the Mitsubishi Grandis and countless numbers of VWs, Skodas, SEATs and Audis. And since it emits just 183g/km CO2, that gives it the smallest 'carbon footprint' of any SUV capable of carrying seven.

Later it will get a 158PS version of PSA/Ford's new 2.2 litre diesel, and in exchange will give its body to the Citroen C-Crosser and Peugeot 4007. So this test is also a foretaste of what those two will be like.

It will also get a 168bhp 2.4 MIVACs petrol engine combined with a CVT automatic transmission.

It's a handsome looking thing, with a front reminiscent of the L200 Triton pick-up and a rear that looks remarkably like a Ford S-Max.

Inside you get five comfortable seats, the rear three split, sliding and slightly reclining 60:40 with a sort of trigger mechanism that tumbles them forwards leaving a completely flat load floor with the folded seats as a bulkhead.

Behind them is a small bench of what Mitsubishi calls 'Hide and Seats' that fold into the load area floor and make all versions of the Outlander nominal 7 seaters. However these seats are so small and legroom so restricted they are only really of any use to pygmies and small children. An adult could not reasonably be expected to travel in them for more than a couple of miles.

However, with the Hide and Seats hidden there is 589 litres of luggage space to the window line. And that S-Max-like rear end is actually split between a hatch and a low tailgate, very useful for sitting on at outdoor events.

Up front, top spec versions come with 30GB hard disc satnav with a Rockford Fosgate 650W 9 speaker sound system (the rearmost speaker is almost the size of a spare wheel). Both the satnav and the sound system are upgradeable and can store a huge number of album tracks. The system can also be used to play video DVDs.

The four-wheel drive system is extremely straightforward. You can select 2WD, which gives front drive only, bringing rear drive into play in very extreme conditions, 4WD AUTO which brings rear drive in at a 70/30 split whenever needed to stabilise the vehicle, and 4D LOCK which provides a lock to the centre diff distributing power 60/40 front and rear at low speed.

What is very impressive is how good this vehicle is to drive.

We were faced with conditions varying from minus 5 to plus 5 degrees on country roads, so 4WD AUTO made the most sense. And set up like that it has really good, confidence-inspiring handling and roadholding, with excellent steering feel. With only 140PS there is no abundance of power, of course and the usual VAG lack of torque below 1,700rpm. But using the clean-shifting six-speed box sensibly you can make very decent progress.

We wound up on Salisbury Plain at the military vehicle testing and training area to check the Outlander's off-road ability.

That is very good too, at least an equal best in class with the X-Trail and completely out-classing the CR-V and RAV-4. Both ascents and descents were made cleanly, with the minimum of fuss in 1st gear and 4WD LOCK. No nasty smells of clutches working too hard.

So, for just 10 grams of CO2 per kilometre more than the RAV-4 2.2 diesel and the Honda CR-V 2.2 diesel, you can have a very competent, fine-handling estate car/SUV with decent off road ability that is capable of carrying seven, at a pinch.

A definite recommendation, then.
More at Mitsubishi-motors.co.uk