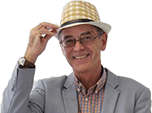 Mercedes-Benz R-Class 2006 Road Test
Fri, 21 Jul 2006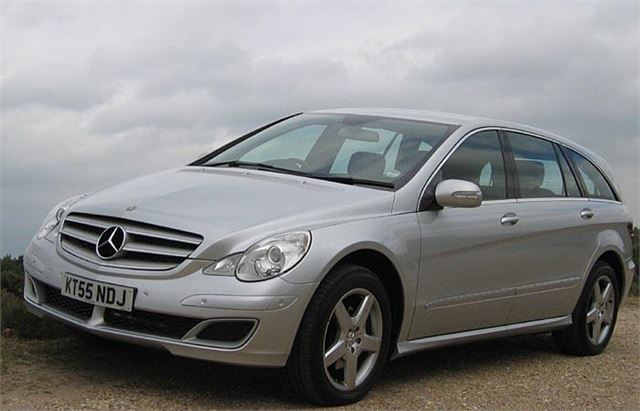 Another day, another massive Mercedes. At 5,157mm (17 feet) the Mercedes Benz RL is actually 69mm (2.7 inches) longer than the gargantuan GL Class.

However, instead of seven seats, the car is built around six supersize Americans. Everyone gets an individual seat and room to stretch their legs, though the rearmost are only good for people less than 7' tall and weighing under 20 stone.

At 5' 9", getting into the car, I felt like a midget. It's on a different scale, like a 'Spot On' model car compared to a Dinky. Mine came on optional 19" AMG wheels with gigantic 255/50 x 19 tyres which actually look right on the car, though the standard 235/65 x 17s are probably a bit more comfortable to ride on.

Mercedes describes the R Class as a Grand Sport Tourer: part sports saloon, part estate and part MPV, with a hint of SUV.

The car weighs 2,270kg before anyone gets in, which is 160kg less than the GL. Yet curiously, in hilly conditions, the 320CDI engine seems to struggle to pull it along, whereas it felt adequate in the GL.

The RL hums along the motorway very quietly though, and since 7th gets you 40mph per 1,000 rpm, 70 comes up at only 1,750rpm. Feathering it I averaged 30.7mpg over 45 miles and over the 200 miles of the test I managed 28.37mpg, which isn't bad for such a colossal car.

I can't help thinking that for the UK the R Class would have worked better as a 7-seater, sacrificing a bit of seat width in the centre row to get another body in.

However, with only 395 litres of luggage capacity, six giants, or seven normal people, or a mixture of both are going to have to send some of their baggage ahead.

So where does this leviathan fit?

It isn't an S Class estate. It's not as sophisticated as an S Class. It has four wheel drive, but it isn't a cross-country car.

Very simply, it's for big people. If you have four very big people and a couple of big kids to cross continents with, nothing does it better.