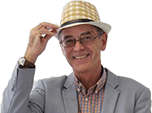 Mazda 3 2004-2008 1.6 auto Used Car Test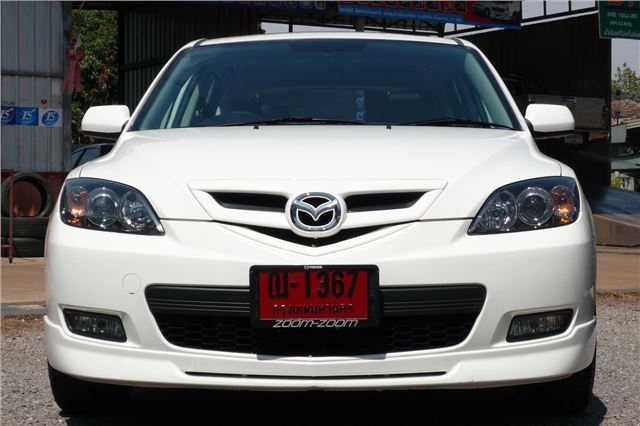 We haven't tested a used car before. But with launches of both the new Mazda BT50 pick-up and the latest Mazda 3 2.0 automatic delayed in Thailand, Mazda Thailand offered me an old shape Mazda 3 1.6 auto, and it struck me that this is precisely the sort of car that a lot of UK used buyers are seeking.
1.6 autos in the £4,000 - £8,000 price bracket aren't quite like gold dust or hen's teeth, but demand does hugely exceed supply, and consequent price levels mean that a second hand buyer has to be sure of getting a good one.
While the car we drove is still a current model in Thailand, retailing for around the Thai equivalent of £18,000, the same car would be about £8,000 back in Britain
So is it a good choice compared to a Focus, Golf, Astra, Corolla, cee'd, i30, Auris or Civic automatic?
The first thing in its favour is that under the bonnet you'll find Mazda's robust, chain-cam 1.6 MZR 105PS motor that manages a reasonable 145Nm torque at 4,000rpm. No fireball, of course. But buyers of used 1.6 automatics aren't exactly intending to burn rubber on a race track. Coupled to that is the same 4-speed torque converter autobox you'll find on a Focus or old-shape Fiesta 1.6 auto. And they make good companions.
First out into a Bangkok traffic jam and the combination made an excellent account of itself. You can manually override the shift using the lever the logical way round: forwards to change down and back to change up. (No weird 'Tiptronic mind games to overcome.) The system is both responsive and driver friendly at the same time. No nasty jerks. No unwanted surges. It just gets on with it. Though I have to emphasise that in Bangkok traffic, left foot braking is not just recommended, it is a life-saver. It certainly saved multiple injuries to a motorbike taxi driver and his fat passenger who U turned around me left to right while I was making a right turn. If I'd been one foot braking they'd have been under the car, after which we'd have all got T-boned by three lanes of no-prisoner-taking lunacy.
That sweet drive in traffic translates to a less than exhilarating experience out on the open road. You have to learn to make the most of what you've got and drive within its limits. But it's still best to keep your hand off the lever and let your right foot and the box itself do the work. That way, you and your passengers get a nice, smooth drive and a decent 75mph, 3,000rpm cruise. Not brilliantly fuel-efficient. We only averaged 33mpg on the first leg of our journey (I'll publish the full figure after I fill up for the last time on Monday or Tuesday**). And with 179g/km – 183g/km CO2 coming out of the exhaust pipe you'll be asked to fork out £210 - £245 a year in what used to be called 'road tax'.
The steering felt a little light at times. But no complaints about handling and ride quality. The Mazda 3 is 2nd generation Ford C1 Focus based, which is best in class. So, if you really want to, you can whang it round a fast corner at very impressive speeds without any deviation. The ride quality was also five-star, despite 205/50 R17 tyres that don't normally help much in this respect. And on top of that, the seats were very comfy too.
Mazda gives load capacity as just 300 litres, but it looked more than that to me. And though the rear seatbacks don't fold completely flat, they do leave a reasonably level load deck.
Ours was a facelift Mk I Mazda 3, introduced in the UK in 2006. Outside, the Mazda logo in the grille is slightly bigger. The rather ugly optional slatted grille has been abandoned. The front bumper is restyled. The alloy wheels are a new design. There are some new colours: Carbon Grey mica, Phantom Blue mica, Aurora Blue and Icy Blue mica. (Happily, the best old colour, a very rich solid red, has been kept.) Under the skin, suspension settings had been altered slightly to make the car more responsive, improve ride quality and refinement and reduce noise levels.
Other improvements mid 2006 include a keyless card entry system and cruise control on high spec models, an optional 7 speaker Bose sound system and an optional 20GB hard drive sound system capable of storing around 3,000 music tracks. The 1.6 4-speed automatic box was also been slightly improved.
As well as looking great outside, the Mazda 3 is nice inside, with bags of head and legroom front and back. The dash is pleasant to behold, with easy to operate controls. The radio has a single CD player. The air-conditioned glovebox is so deep most of your arm disappears inside it reaching to the bottom. The doorpockets have built-in bottle holders. There's a combined can/bottle holder or oddments bin next to the handbrake lever. And, the armrest cubby between the seats is split-level. So there's somewhere for everything.
The steering wheel adjusts up and down or in and out. The driver's seat has height adjustment. On UK cars (but nor our Thai spec model) the driver's seat rake adjustment is by wheel so you can get it just right, while the passenger seat has a release lever so it can be instantly reclined.
So, if you're looking for a used automatic in the £4k - £8k bracket, you don't want an automated manual (Auris/Civic), and you do want a chain cam engine, the Mazda 3 1.6 auto is well worth seeking out.
More at Mazda
Car by Car Review with (very few) problem areas: Mazda 3 2004-2009
(The photo of the lake is the view from where we stayed at Ban Khok Si, Sakhon Nakhon.)
**Final average fuel economy figure over 966 miles was 32.62mpg.