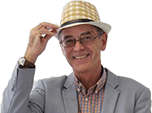 KIA Rio III 2005 Road Test
Sat, 24 Sep 2005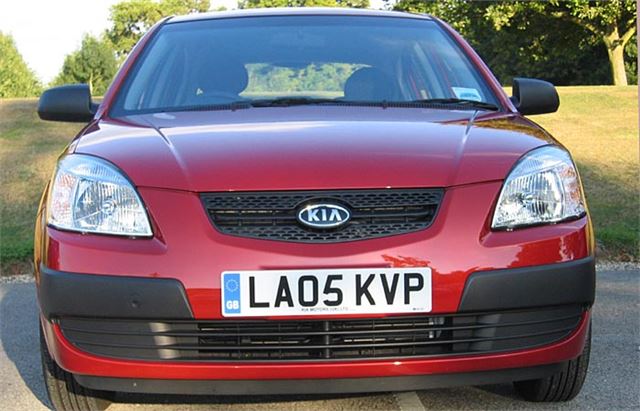 The biggest problem the 2005 KIA Rio has it you've heard it all before. Family car at baby car price. Lots of extras at a stripped out price. 1.4 engine for the price of a 1.2. All that kind of stuff. And even though the old Rio was a lot of car for the money, it wasn't really much of a car.

All that has now changed beyond belief. I got into the new Rio diesel a bit irritated because I'd arrived late after a dental appointmen. Then I tried to cut short the route and went the wrong way. Then I hit traffic. So it wasn't until I was half way through the test run that I began to realise what a good car I was driving.

The diesel engine is so flexible it takes anything you throw at it. No sulking at low revs then a sudden outburst of torque. It just gets on with the job. "Need some acceleration to get past that 40ft truck with the shed-tugger in front? Certainly, sir. Happy to oblige. Ah, here's a roundabout. Don't worry, I'm not scared of it. Just push your right foot at the right point and I'll tug you round." It's so unlike the uninspiring stodgy pudding the old Rio was you cannot believe they came from the same factory.

The truth is, it does understeer. But the front struts are so well located it does so in a nice, predicatable, exploitable way. The steering is excellent, as full of 'feel' as a Focus. The whole car just seems to take whatever you chuck at it and come out of it smiling implacably, like a Jeeves to a Bertie Worster.

It's also good looking, which is something we don't always get from South Korea. An especially nice touch is the way the reversing light lenses of the Lancia-like rear clusters blend into the swage lines along the side of the car. And apart from the fiddly DIN fit CD/radio/MP3 player the interior is well thought out with nice touches like a slot in the centre of the dash for parking tickets and a separate 12v socket as well as cigarette lighter socket. Unlike European manufacturers, KIA has also seen fit to locate the parking brake on the drivers side of the console and the indicator stalk on the more logical right side of the column.

Okay, we've done the nice surprise. Now onto the brass tacks.

In their infinite wisdom (based masses of consumer research) the bosses at KIA have decreed that you can have a diesel for the same price as a petrol. Normally that would be a fall out of your seat kind of deal, but in this case the diesel also happens to be much better than the petrol.

It's a chain cam common rail 1.5 that pumps out 108.6PS (107bhp) and 235Nm (173 lb ft) torque compare to the belt cam 1.4 petrol engine that offers 95.6PS (94bhp) and 125.4Nm (92.5 lb ft) torque. The diesel does 0-60 in 11.2, tops at 110mph, takes you 61.4 miles on a gallon on the combined cycle and chuffs out 121g/km CO2 which means £115pa VED. The petrol gets to 60 in 12.0 seconds, manages the same 110mph top speed, covers 44.8 miles per gallon on the combined cycle and dumps 150g/km CO2 back into the atmosphere so gets off lightly with £105pa VED. In truth, the petrol engine is also quite nice natured to drive, and is good to excellent by the general standard of 1.4 litre petrol engines. But the diesel is exceptionally good, for no more money.

KIA doesn't skimp on kit either. For £7,995 you get the car with either the diesel or the petrol engine and power steering, twin airbags, air-conditioning, CD/radio, electric front windows, tinted glass and plenty of other goodies including a full sized spare wheel. Step up to the LX which costs £8,995 with either engine and you're treated to extra airbags, front foglamps, electric rear windows, electric door mirrors, 15" alloy wheels, leather covered steering wheel and nicer trim (though the basic GS trim is fine).

And that's it. No discounts. No negotiating. You can have metallic paint for an extra £300, an automatic transmission on the 1.4 for an extra £1,000, or jump to 'Dynamic' spec which includes luxuries like an electric sliding sunroof, electronic stability control and a rear spoiler, also an extra £1,000.

Since the only standard solid colour is white, and Tropical Red metallic is a gorgeous shade of red, £300 extra for metallic paint is money well spent. It's up to you whether you go for the extra spec of the LX. But I wouldn't bother with the Dynamic.