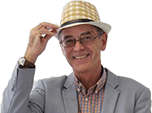 KIA Pro_cee'd 2008 Road Test
Sun, 27 Jan 2008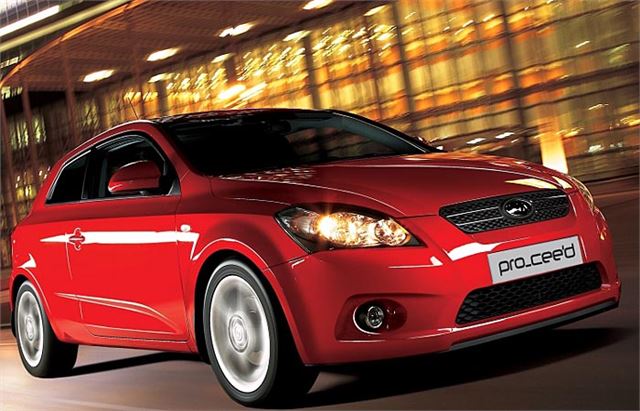 KIA pro_cee'd Guest Test by Jackie Violet

'Three' is a very popular lucky number for many people, myself included, but will it be a lucky number for KIA as it launches its third and possibly finally variant to compliment the cee'd and cee'd SW?

Well, initially I thought, why another? But this new three-door pro_cee'd fills a hole in the KIA clan as it is very sporty looking number that should appeal to customers who have so far dismissed the KIA brand as unsuitable for their needs. Not only that, the pro_cee'd is the only three-door in Europe (it's being built at Zilina in Slovakia) to come with KIA's unprecedented seven year, 100,000 mile bumper to bumper warranty, and has stunning looks and severe road presence that will surely appeal to young couples craving street cred as well as older couples whose children may have flown the nest.

You see, what the Korean designers have done that many other manufacturers have not when producing a three-door, is to build it as a completely different car from the five-door. They have increased the overall length by 15mm and reduced the height by 30mm, resulting in a low elongated, coupe-like stance, further accentuated by the 245mm longer side doors and of course the compulsory sporty rooftop spoiler. Add eye-catching solid colours of either red, white or blue along with the standard 16" alloy wheels (17" on pro_cee'd 3 and Sport), and this car will surly send rivals like VW Golf and Peugeot 308 scuttling back to the drawing board. (New Golf coming soon.)

It's an ambitious project by KIA's but of course the ace up its sleeve, as ever, is value for money without compromising on style, quality, standard equipment, outstanding fuel consumption, all on a liberal price tag to start with.

KIA plans a seven-model line up based on five engines and three trim levels: '2', '3' and 'Sport', ensuring a 70% coverage of the UK three-door C-segment market.

1st February is D-Day for the UK for customers to choose between the 1.6 litre petrol, two 1.6 litre diesels all three with a five-speed manual gearboxes, while for the Sport trim, Kia's strong torquey 2.0 litre common-rail turbodiesel engine is mated to a six-speed manual. A four-speed automatic is available as an option with the 1.6 litre petrol engine, while the 1.4 litre petrol engine will join its brothers later this year.

Despite being a three–door, accessing the pro_cee'd proved no problem, even for my larger than life co-driver, thanks to long doors with wide openings. Height adjustable drivers seat and leather height-adjustable steering wheel with remote audio controls are standard across the range, so finding the optimum driving position proved no problem either. There is plenty of head, leg and elbow room for the front occupants without getting too intimate and even the rear, despite its lower roofline, can accommodate two adults under six feet tall. The luggage area offers a reasonable 340 litres of space which is enough for the tennis gear, but only 80kg of roof load capacity means the surfboard will have to stay at home.

Aiding and abetting the driver is air-conditioning with a cooled glove box, a fully integrated six-speaker RDS radio CD player with MP3 and iPod compatibility that was great in drowning out the cacophony of car horns as we navigated our way carefully around Istanbul. The pro_cee'd 3 gains climate control, cruise control and a 'Sports Pack', while the pro_cee'd Sport boasts full leather trim, privacy glass, electric folding mirrors with blue tinted glass on the drivers side, follow-me-home headlamps and ESP with EBD.

The instrument dials are easy to read without taking eyes off the road longer than necessary and the whole ambiance of the pro_cee'd reeked of quality even to the materials used in the dashboard. The pro_cee'd really is a pleasing place to be.

What about its driving attributes?

Istanbul was chosen for the UK launch epitomising old for new, East meets West, and we started off in the 1.6 litre 16-valve twin chain-cam petrol engine specially developed for the cee'd family. Featuring performance-enhancing continuously variable valve timing and multipoint fuel injection. it develops 124bhp at 6300 rpm and 154Nm at 4200 rpm. Pretty impressive off the mark, which was an essential ingredient driving in Istanbul, I felt re-assured that this car would get me out of trouble if needed and started to embrace the ride and handling that turned out to be exquisite thanks to the comparative rarity of fully independent suspension all round. The five-speed manual gearbox did the job, while the electronic power steering guided me in an out of the tiniest gaps with ease. But then I was safe in the grip of the powerful all-disc brakes that produced some blinding emergency stops, much needed as yet another Turkish driver attempted to cut me up.

Swooping over into the 1.6 litre turbodiesel (also chain cam) with optional 113bhp over the standard 89bhp and the extra torque was extremely apparent and equally re-assuring as I got to grips with the Turkish way of driving. This engine claims a top speed of 117 mph, but we squashed that theory on some deserted Turkish roads found by chance, and I am sure it took less than 11.1 seconds to reach 60mph. This has got to be one of the sweetest diesel engines I have ever driven and the only slight flaw is that it could have done with a sixth gear.

So would the 2.0 litre belt-cam turbo diesel send me into ripples of ecstasy? Well in theory, yes, producing 305Nm of torque all the way from 1,800 to 2,500, 9.8 seconds to 60mph. But, in fairness, I actually preferred the 1.6 diesel 113 as it felt firmer and more responsive, and what further swayed me was the remarkable 60.1 mpg on the combined cycle, with CO2 emissions an abstemious 125g/km.

That would be my choice with trim level 3 at a highly competitive price tag of £14,295 on the road. Yes, you have read correctly, this is not a typo, this is the real cost.

KIA does not need a lucky number 3 to be a winner. This car is a winner without any luck and if you test-drive one car this year, test-drive this one.