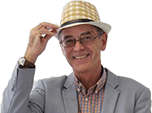 Jaguar XJL 3.0 V6 Diesel 2011 Road Test

Just look at the magnificence of it. If ever there was a car befitting a British prime minister, this is the one.In long wheelbase form, the Jaguar XJL loses any ungainliness in the rump, just as a taller person does with the same hip measurement as someone less vertical.
It's 17 feet 3 inches long, actually only 5 inches longer than the standard XJ. And all of that is devoted to the comfortable cavern in the back.
32 inches of that length pokes out behind the back wheels. Unlike a Mercedes S Class, this gives enough luggage space to take all the changes of clothing a prime minister may require.
It's a fraction lower than an XF.
Standard rear seat accommodation offers individual climate control either side, heated rears seat controls, and two accessory sockets for the necessary notebook computers every prime minister has to lap tap these days. And if the privacy glass isn't sufficiently obscure, he can hook up the rear window sunscreens.
Up front, Jaguar has bent the rules by bending the wood. It curves continuously from the door trims right round the base of the screen, dropping the level of the dash.
The touch-screen satnav screen is huge, intuitive to use, takes UK postcodes and doubles up as the screen for a reversing camera. Which, with 17' 3" to park, you really need.
At first, the steering feels too light and floppy, and this has a lot to do with the 20" tyres fitted to the Portfolio version, Jaguar's major misunderstanding of what the XJ is about. Ministers don't want to feel every ridge and pothole in the roads they can't afford to fix. They want to be isolated from them. So anyone buying an XJ for comfort needs to persuade their Jaguar dealer to drop the 275/35 ZR 20 tyres and fit 18s with a higher profile. I understand Jaguar's reasoning here, to make the XJL grip like a sports car cross-country. And in this it has been entirely successful. The seriously high-speed ride and handling over typical patchy A road surfaces is truly fantastic. But this should not be at the sacrifice of the car's low-speed ride quality.
On the move, the floppy steering tightens up as your speed increases and this limo can certainly lift its skirts. 0-60 comes up in 6 seconds, which is actually quicker than most E-Types. Top speed is limited to 155mph, which is quicker than almost all E-Types. So it shifts a bit. Yet, if you back off and cruise at the legal limit, something quite remarkable happens. 47mpg comes up on the consumption meter. 8 mpg better than the official 'combined' economy figure. Our car came with the meter registering 30.8 over the previous 1,000 miles, so I have to assume that was almost all in traffic jams. With a bit of town work our consumption increased to 43.5, and after 400 miles it was down to 43.2mpg. Finally, and filming, the total over 692.3 miles came to 41mpg at an overall average of 58mph. Not bad at all for so much car.
The interesting LED instruments have been criticised for illegibility against direct sunlight. And, in truth, ours temporarily packed up for a couple of minutes. But, in Dynamic and Sport modes, they give you a clear display of what gear you're in when using the paddleshifts. And, when you settle down on the motorway, they settle down too, highlighting only the 60 – 90mph speed range and 1,000 – 2,000rpm on the rev counter. Top gear, by the way, gives about 45mph per 1,000rpm so at 70 you're cruising at just over 1,500rpm.
The total price of this XJ, with extras, such as the TV, came to £70,250. That's a lot less than an S-Class similarly equipped, and even a loaded-up Audi A7 can easily come to more, never mind an A8. So, even in today's hard times, a prime minister can justify spending our money on one.
But, more to the point, he can be proud to travel in an XJ, because it proves that the UK can build a world-beating limousine that knocks everything else for dead in looks, in performance and in price.
Not often I can write something like that.
More at Jaguar XJ or Jaguar XJ (2010-) in Car-by-Car Reviews