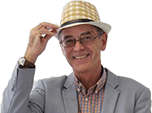 Ford S-Max 2006 Road Test
Sun, 21 May 2006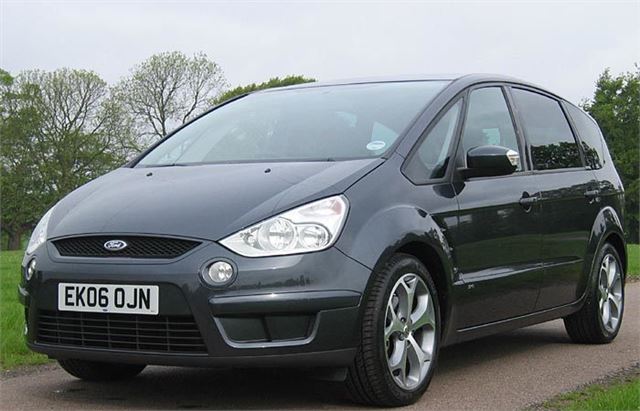 Ford seems to have done the impossible. Come up with a seven-seater sportscar. The S-Max looks sporty. It goes, drives and handles as well as many so called sportscars. Yet instead of being a 2-seater or a 2+2 it's actually a 5+2, with a lot more room for the two in the back than the average 2+2.

The whole point is to offer MPV versatility for the sort of people who wouldn't normally be seen dead in an MPV (except, of course, at their funeral).

You sit lower than in a C-Max or the new Galaxy. It's 2" shorter and 3 " lower but the other dimensions are the same. With engines from a 125PS 1.8 diesel to a 220PS 2.5 petrol turbo you can have as much economy as a Focus diesel as much go as a Focus ST.

The most important thing is it looks good. With sporty styling touches like engine compartment side vents (when did you ever see them on an MPV?). And it feels good. The quality, fit and finish bear comparison with an Audi. This might be the huge breakthrough Ford needs.

The fact is a Focus or a Mondeo is no less a car than an Audi A4 or a BMW 3-Series. It costs about the same to make. The only reason that Audi and BMW can get a lot more for their cars (and make a lot more profit) is the way people feel about them.

Audi makes a lot of cars Ford doesn't make. There's no Ford quattro, no Ford TT, no Ford 3.0 litre diesel, no Ford Q7.

On the other hand, there's no Audi S-Max.

People buy an A4 Avant or a 3-Series Touring because they think it's something special. A trendy, high quality, prestigious doggy wagon, really. But if Ford has suddenly sprung on the market a car that does the same things to people's perceptions, yet offers them the bonus of a couple of handy extra seats, then Henry might have cracked it.

The first S-Max I took out was a 125PS 1.8 TDCI 6-speed, in the pouring rain, after 150 miles in my C-Max. First impressions were it felt lower, much more sporty and pretty well just as quick. Like the C-Max, 6th gives you 35mph per 1,000 rpm, so cruising is very relaxed. Handling and roadholding (from the same floorpan as the next Mondeo) are much improved over the C-Max (which itself premiered the current Focus floorpan). The centre three seats all individually slide, recline and fold just like the new Galaxy (and the Peugeot 307 SW's). And while the rearmost two seats don't slide, they (and the centre seats) pack away to form a very impressive, long, flat load platform (unlike the 307 SW's).

Next out, the 140PS 2.0 TDCI 6-speed. This has all the accommodation attributes of the 1.8, but with a useful extra slug of performance. And, on Titanium spec 235/45 R18 tyres it's sharp as a needle. The first time you give it some beans on a roundabout you quickly find out not to compensate for understeer. There's no need. Front end grip is staggeringly good for a big-bodied front wheel drive car.

Last. I had to try the 220PS 2.5 turbo, and the strange thing was, after the gutsy diesels, it initially felt no quicker on the road. Bury your right foot and it is much quicker, of course. And for people who covet cars that offer far more performance than they will ever use it certainly does the business. Ford even offers 20" bling wheels as an option so you can be king of the street if you want to. Though happily the 18" wheels come with 45 profile tyres, so ride quality remains extraordinarily good.

The main thing is Ford had come up with a new niche car. A 7 seater sportsvan. And it's an excellent vehicle. Looks good, drives well, goes well, handles brilliantly and can take seven people or two and a sideboard. Watch out Audi and BMW.