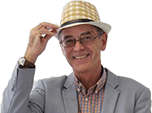 Ford Mondeo 2011 Road Test

Ford Mondeos have been getting a lot better this year. First, there was a Spring 2010 revamp when the car acquired a 203PS 2.0 SCTI turbo petrol engine, a 163PS 2.0 diesel and the option of sensational Powershift twin clutch 'automatic' transmissions. Now Ford has now given it a facelift and three more new engines.
These are, in descending order, a 240PS 2.0SCTI manifold in head petrol turbo, a 200PS 2.2 litre diesel and, coming in November a 160PS 1.6SCTI that has the virtue of emitting low enough CO2 to qualify for the same 19% BIK as the 139g/km 2.0 litre diesels.
That's not quite how I said it on the video, due to Ford keeping details of the new 1.6SCTI close to its chest during the presentation. It will emit more than 139g/km, but because of the 3% diesel penalty, the BIK hit will be the same.
Actually, the 1.6SCTI is the same variable valve timing direct injection engine that Volvo is buying from Ford for the S60 and V60. It seems that the wick can be turned to 150PS, 160PS or 180PS with relative ease.
Ford calculates that, for a 2.0TDCI 140 diesel or a 1.6SCTI 160 petrol to Zetec spec with a P11D value of £19,730, a 20% taxpayer would pay £62 a month and a 40 percenter £125 a month. The same whether in a hatchback or wagon body. (The 4-door saloon was dropped as part of the Spring revamp)
The 200PS 2.2TDCI is a faster car, getting to 60 in under 8 seconds and running up to over 140mph, but at 159g/km you pay a higher price in BIK. While the 240PS 2.0SCTI Powershift auto is a true 150mph car with a 7.3 second 0-60, but a CO2 of 179g/km.
Suggested list prices of these two in Titanium X Sport spec, with maximum kit, are £27,145 for the 2.2TDCI 200 and £27,045 for the2.0SCTI 240 Powershift when they arrive in November, though this may change. You can add £250 for extremely high quality Windsor Nappa Leather instead of standard very nice Alcantara suede. And a further £1,100 for the capacious wagon body.
The 'Kinetic' re-styling at the front results in a larger lower grille, a smaller upper grille and neat horizontal LED DRLs above the foglamps. There's more of a family resemblance to the S-Max and Fiesta now.
Inside, there's a redesigned centre console, clearer instruments, LED interior lights, nicer plastics and fabrics and some new driver aids.
Blind Spot Information System has been imported from Volvo to warn of overtaking (or undertaking cars). You can switch on a lane departure warning system that shakes the wheel if you start to stray out of lane at over 60kmh. A driver alert systems assesses your state of fatigue and warns you to take a break. Auto high bean headlights stay on high beam unless the headlights of an approaching car or the tail tights of a car you are catching are detected. They also auto-dip in built up areas.
Cruise control can now be ordered with a speed limiter for those endless UK motorway 50mph contra-flows. The driver can lock the rear windows and doors to keep children safe in the back. The two outer rear seats have Isofix tethers.
There are several stages of audio and satnav, the highest grade of which is DAB, hooks up to an iPod via Bluetooth and doubles up as a reversing camera.
Altogether there are 1,365 changes from the original 2007 Mondeo.
To drive, it's the same accomplished fine handling car that puts a certain German high ticket model to shame.There are three suspension settings: comfort, normal and sport, all of which give a markedly different feel to the car, from soft and comfortable, even on 205/35 R18 tyres, to very sharp indeed at the front.
In the 2.0SCTI 240 Powershift we drove there were no paddleshifts, as in the S-Max 2.0SCTI 203. But at least the stick respects physics and works the right way round: forward to change down and back to change up. The way it has been of Fords and Mazdas for at least 5 years.
And it's a very pleasant car to drive. Leave it in auto in town. Switch over to S and manual override and it holds the revs a bit longer in each gear even if you leave it to get on with the job automatically. Or nudge your way though the gears and hold it in the right one through a bend.
It's astonishingly smooth as well, for a 4 cylinder. And though that price puts it up among Audis, BMWs and Mercedes, it's only up against the base models of those cars. And that's before a discount.
Seriously, though, Ford doesn't expect the 2.0SCTI 240 to be a big seller. It's the range topper, with everything else below it benefiting from the halo effect.
The 2.2TDCI 200 we drove next is likely to do better, both among proprietors of small companies, in larger company carparks at sales managership level (because it's better than a 320d Touring or an A4 2.0TDI Avant), and for anyone who needs to do a bit of towing. Why spend more money of more BIK on a Volvo V70? Why indeed.
Gearing, incidentally, worked out at 37.5mph per 1,000rpm in 6th, so even when we maxed it on the autobahn to 225kmh (141mph) it wasn't garfing down too much of the black stuff.
We didn't get to drive the new 1.6SCTI 160 because there aren't any yet. Volvo is introducing that engine to the market and Ford is watching carefully to check for any bugs.But we expect to bring you our impressions of that within a couple of months.
Meanwhile you won't go far wrong with a 2.0TDCI 115, 140 or 163 in the new suit of clothes, which is where a lot of the company market is anyway.
But if you run your own cars, and keep them for a while, and are worried about dual mass flywheels and diesel particulate filters, I'd guess that the 1.6SCTI 160 will be worth waiting for.
I'm not going to nick someone else's words, but I am going to quote them, because I think John Simister writing for 'Autocar' summed it up better than anyone else: "Where the Mondeo really scores is in its accurate, intuitive steering, its progressive brakes and its great mix of stability and agility. There's a natural flow that's not always evident in its German rivals. Worth sacrificing the prestige badge for, we'd say."