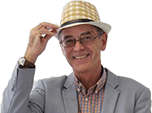 Ford Galaxy 2006 Road Test
Sat, 20 May 2006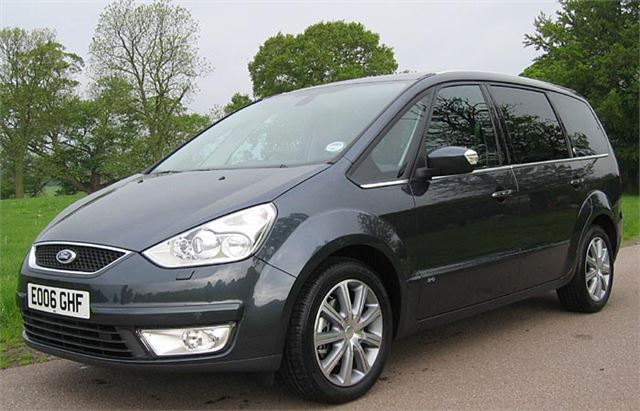 By "All New Galaxy", Ford means what it says. None of the new Galaxy is a carry-over from the old one. It isn't even made in the same factory. It has new engines, new transmissions, a new floorpan (from the next Mondeo) and it's now built in Genk in Belgium alongside the new S-Max, instead of in Portugal along with the VW Sharan and SEAT Alhambra that shared almost everything apart from their badges.

The old Galaxy sold a solid 10,000 a year in the UK; 100,000 over ten years, making it consistently the best selling 7 seater in the UK. Happily the new Galaxy improves on it in every respect apart from prices, which have been kept remarkably well contained.

From many people's point of view, the most important improvement is that to get stuff in you don't have to chuck the back seats out. They all fold up, all five of them, not quite into the floor but to become a slightly raised floor.

They're also all separate, individual, full-sized seats. And all five of them slide backwards and forwards. You can carry seven rugby players hundreds of miles without any of them having to scrum down. And you can even get their kit in the back behind them.

Or you could put a couple of kids in the rearmost seats, slide them forward a bit and have plenty of room for a family's holiday luggage without having to fit a great big box on the top. Or you could become a part-time antique dealer, carrying sideboards from auction one day and little old ladies to their bridge schools the next.

The wide opening doors and low sills make it as easy to get in and out of as a C-Max, and as comfortable on a long run.

So it's versatile, comfortable, easy to enter and leave. What's it like to drive?

I tried two versions. A top spec 2.0TDCI Ghia 6-speed, and a bottom spec 1.8TDCI 100PS LX 5-speed.

The 2.0 litre diesel rides well, goes well, handles well and is generally fun to drive. It will cruise at really serious speeds with its Ford/PSA 16 valve common rail engine delivering more then 35mph for each 1,000rpm in 6th. Exactly the same as the C-Max with the same engine and transmission, in fact. Except, despite its greater weight, the Galaxy feels a lot smoother, more refined and just as nimble.

The same can't quite be said for the 100PS 1.8 litre diesel LX 5-speed. It's not quite as comfortable. It doesn't go as well. But the ride is just as good and the versatility of the seating in the back is exactly the same. It's the airport taxi version, and no point in an owner/driver paying more for the high spec 2.0 litre if he's going to be driving 100,000 miles a year. (Though possibly worth £800 to £1,000 extra for the 125PS 1.8 with 5-speed or 6-speed gearbox.)

Overall, an excellent vehicle. The finest full-size 7 seater MPV you can buy. And I make no apology if this reads like a rave review.

What's even better is that Ford is now achieving levels of quality equal to Audi and BMW, and better than Mercedes. All it needs is for the public to start accepting this, then Ford will be back into healthy profit making the cars we all want with a badge we can be proud to drive behind.