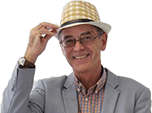 Citroen C4 HDI 150 2011 Road Test

In planning its new C4, Citroen was well aware that competition has hotted up in the 'sub compact' family hatchback sector.
You not only have the regular choice of new Focus, new Astra or new Golf.
But there's also the Alfa Giulietta, Audi A3, BMW 1 Series, Chevrolet Cruze, Citroen C4, FIAT Bravo, Honda Civic, Hyundai i30, KIA cee'd, Mazda 3, Mercedes B Class, Mitsubishi Lancer, Peugeot 308, Renault Megane, SEAT Leon, Skoda Fabia, Subaru Impreza and Toyota Auris.
 And that's if you don't go for an SUV or an MPV instead.
Familiarity breeds content so buyers tend to go for makes and models they see a lot of out on the road. Consequently, the lower volume cars slip into a vicious circle. Buyers don't buy them because they don't see enough of them.
Why, then, should you consider the new Citroen C4 instead of a Focus or a Golf or an Astra, or anything else on the list above?
There's looks. It isn't a stunner (we'll have to wait for the DS4 for that). But especially in our car's silver grey paint it has a chunky look with nicely sculpted sides. It isn't anonymous like the old C4 5-door. (At which point I'd better mention that there isn't a 3-door coupe version this time round.)
Inside Citroen seduces us with the same perception of quality as the C3 and DS3.  It's Audi-like, but with more glistening chrome, an effect that has aptly been described as "trinketry". You don't feel you're in a cheap car.
The seats on the Exclusive version we drove were upholstered in a cloth-like weave flanked by Alcantara and leather. I don't like sitting on leather, but I don't mind leather trimmings so these suited me fine.
Surprisingly, there's a button marked 'S' on the sides of both driver and passenger seats that switches on a massage to the small of your back that can be very pleasant on a long cross-country journey.
Our car had the 2.0 PSA/Ford belt-cam diesel pumping out 150PS at 3,750rpm and 340Nm torque at 2,000rpm (slightly better than BMW's new 2.0 litre SD engine in the MINI). Improved electronic management means this engine works a lot better than it did in the past and it can now be trickled down to 1,000rpm on the flat without trying to jump through the bonnet.
It's also decently economical. 56.5mpg was achieved in the EC lab tests, and we managed 51.1mpg over the first 440 miles, then 52.2 on Shell Fuelsave over the final 317 miles. When I came to fill up I was pleased to discover that Citroen has adopted a type of Easyfuel filler to prevent drivers from misfuelling.
It's punchy, too. Hugh gearing means 37.5mph per 1,000rpm in 6th and the engine will haul the car from 70 – 90 very rapidly yet without the catapult effect we used to experience with turbos.
The cruise control is intuitive and works well, too.
Our car had optional satnav, with a big. Clear 7" screen but no facility to enter a postal code, so gets marked down for that. It least it accepts addresses with reasonable alacrity. It doesn't double up as the screen for a reversing camera.
Ride quality was reasonable within the limitations of 225/45 R17 tyres. These were Michelin Pilot Primacy HPs so were very quiet on some surfaces of motorway, less so on cheaper 'high grip' country road surfaces. Nevertheless, the car is an impressive cruiser.
Handling is okay and ride quality quite good. It just isn't in the Focus class and doesn't 'flow' from corner to corner.
List pricing is reasonable. Our Exclusive came in at £21,495, which is less than an equivalent Focus Titanium, and that's before any discounting.
Whether to buy a new C4 in preference to a Focus or a Golf really boils down to whether you want to follow the crowd or stand out as being a little bit different.
And it should also depend on what sort of deal you ultimately face. If, spec for spec, you can actually get a C4 for £4,000 less than a Golf, then why would you spend £4,000 more on a Golf simply to conform?