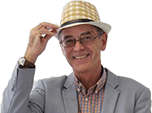 Chrysler 300C CRD 2005 Road Test
Thu, 27 Oct 2005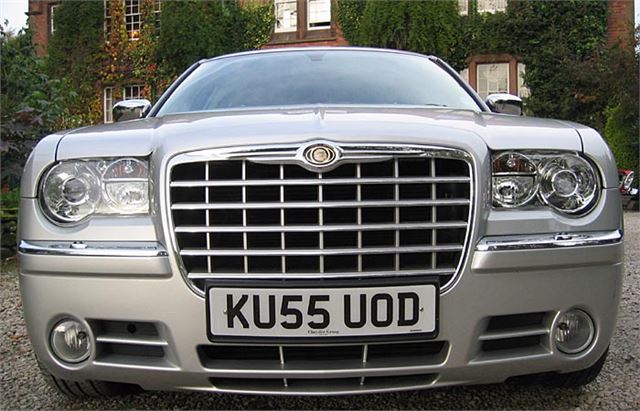 The 2005 Chrysler 300C has taken a long time to reach us in Britain.
A lot of drivers bemoan the demise of big rear drive automatics.

They're not after the statement that a BMW 5-Series or a Mercedes E-Class makes about them. Nor into spending the money that making such statements entails. They simply miss the performance, luxury and ambiance of a big rear-drive car like a Scorpio, an Omega or a Volvo 960.

The Omega is probably the most missed of all. So, quite smartly, GM stepped into its breach and filled it with the right-hand-drive Cadillac CTS, at prices between £25k to £30k.

Meanwhile, Daimler Chrysler's other half was looking at the same niche. And, though they've been a long time coming, we can now finally buy RHD examples of the Chrysler 300C.

To launch it Chrysler sprung two surprises.

The first is the option of Mercedes very latest 218bhp 3.0 V6 diesel engine.

The second is the price: just £25,750 on the road.

For that you get a large 5-seater saloon sitting on big 18" wheels with huge, unfashionably high profile but very good looking 225/60 tyres.

You get leather upholstery, 8-way heated electric memory seats, dual zone climate control, tyre pressure monitoring system, Xenon headlights, headlight washers, electronic vehicle information system, pre-programmable electric dipping/folding side mirrors, suspension self-levelling, 60/40 split folding rear seatbacks, 6-speaker CD radio, express lift and drop anti-pinch electric windows, multi function leather steering wheel with mock tortoiseshell top, automatic wipers, electrochromatic dimming interior rear view mirror, 5-speed Mercedes style Geartronic automatic transmission, Mercedes style cruise control, ESP, TCS, EBA, front and rear side curtain airbag, rear park assist, even metallic paint.

And the choice of either a 249bhp 3.5 litre V6 petrol engine or the aforementioned 218bhp 3.0 litre Mercedes V6 diesel.

At the risk or repetition, I'll say it again. All for £25,750.

What can Chrysler be thinking of? They're only bringing in 2,500 300Cs in total next year and every former Scorpio and Omega owner together with every private hire owner/driver in the country is going to want one.

The idea is to make sure they don't have to discount. And that, of course, protects owners investments. There's nothing worse than paying £30,000 for a car, then finding out that Steve down the road got the same car as an end of the month bargain for £24,000, then, a year later, seeing year old examples sell for £12,000 at auction.

The astonishing thing about the 300C CRD auto is it's also the best of the range to drive.

On paper, performance is pretty good. 0-60 in 7.3 seconds, top speed 143mph, and 376lb of torque in the mid-range.

The engine, transmission and gearing are very well matched. You get 35mph per 1,000rpm in 5th, so motorway cruising is quiet and unflustered. Yet bury the pedal and you're up to 120 very quickly. On main roads, the Geartronic selector means you can select and hold 3rd to overtake by simply knocking the lever left a couple of times. Then get back into D by knocking it right. Or just used the reliable kickdown.

The seats are big, soft and comfortable with a good range of lumbar adjustment. Ride isn't perfect because they've stiffened the suspension a bit for the UK, but those 225/60 tyres shrug off speed humps and kerbs with distain. In fact, the track is so wide you can straddle metre wide 'speed cushions' without damaging the tyres. And while the handling isn't as good as it would be following the BMW route of even bigger wheels with ultra low-profile tyres, it's good enough, especially at high speeds.

In comparison to the diesel, the identically priced 3.5V6 petrol does everything a bit more slowly, drinking more fuel in the process. So that's a car for the very few people who just have to have a petrol engine under the bonnet.

For £32,995 you can step up to 340bhp 5.7 V8 Hemi, and a lot more kit including GPS satnav, 6 CD multiplayer, electric glass sunroof, premium sound system and walnut trim instead of tortoiseshell. While straight-line speed is obviously faster, it's not really that much quicker than the diesel and the bigger engine means more understeer.

Later next year there will be a 425bhp 6.1 litre SRT V-8, still with the 5-speed autobox and sitting on 20" wheels with lower profile tyres. While Chrysler UK's MD told me the biggest selling 300C accessory in the States is a slightly less intimidating Bentley/Jaguar style chrome mesh grille.

Any downsides? Well there is the flawed console. The fascia is simply designed and well put together with an expensive looking brushed aluminium insert. Yet the console is low-rent with a nasty hard plastic flap over a pair of cupholders that get in the way of the gearlever.

But that's it. My advice is to get your order in now before they sell the whole year's allocation.