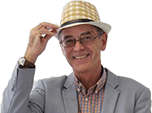 BMW 135i E82 Coupe 2007 Road Test
Sat, 27 Oct 2007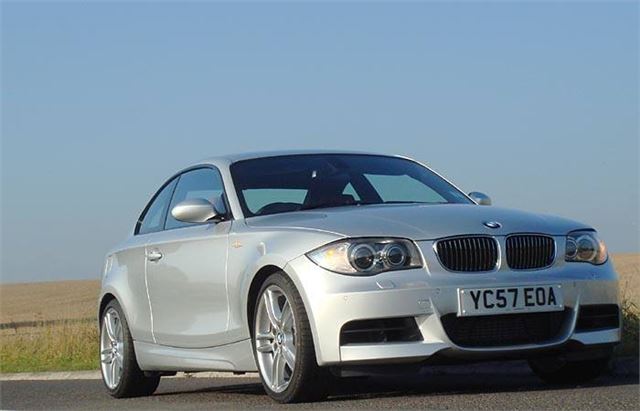 To get an idea of what the BMW 135i is like, how does 306PS in a 4-seat coupe the size of a Golf grab you?

And not any old 306PS engine, but 'engine of the year': BMW's sensational twin-turbo 3.0 litre straight six that's both benignly tractable and very, very fast.

Over the last year BMW has been turning its slow selling sow's ear of a 1-Series into something of a silk purse. First we saw the three-door hatchback version with it's Efficient Dynamics 118 diesel that has since been developed to limbo under the 120g/m CO2 limit that gets it into London for nothing from next February and cuts the annual tax bill to £35.

Now they've build a two door booted E82 coupe version, which they see as a sort of junior E92 3-Series coupe. (For collectors of model numbers, the 1 Series 5-door is E87 and the 3-door is E81.)

And as well as the 2,979cc 306PS petrol engine you can also have it with two 1,995cc diesels, one of which offers a respectable 177PS and the other a jaw-dropping 204PS. Yes, indeed, the first production diesel delivering more than 100bhp per litre (even after you convert 204PS to 201bhp).

The E82 is shorter than the E92 at 4,360mm against 4,590mm (which works out at 9" shorter). But, strangely enough, it's not significantly lighter. The E92s weigh in at 1,420kg to 1,570kg and the E82s at 1,450kg to 1,560kg.

So, not surprisingly, while 0-60 comes up in a seriously quick 5.1 seconds, that's actually no better than the 335i coupe.

50 – 75 in 4th is 5.0 seconds. 50 – 75 in 5th 6.0 seconds. It gets a move on for sure. Combined mpg is a useful 30.7. And while you're stuck with £400pa tax from next year with the 335i, the 135i emits only 220g/km so escapes with £210.

It's also a fair bit cheaper at £29,745. But it's a bit more edgy to drive than the 335i.

There's no option to the 215/40 R18 front and 245/35 R18 rear Bridgestone runflats, apparently developed specially for the car. You feel everything though them but as well as that get tossed about by cat's eyes, grids and manhole covers that the 335i absorbs. And this isn't helped by the quick rack but overlight and feel-free steering, a bit like the Z4 M's.

Of course you can make astonishingly quick progress and the car's extra sensory electronics do a fantastic job keeping you on the road. But it just isn't as much pleasure to drive as an E92. It's not as comfortable either, for me, at least. The seats seem to be designed for people with longer backs then mine or narrower shoulders. I didn't fit the mould.

I suspect I'd have been completely won over by the 204PS 123d on its slightly more absorbent 205/50 and 245/45 R17 runflats. Its 0-60 of 6.8 seconds is all you really need, and its potential 54.3mpg swings the argument completely. So does its price of £24,855, as long as you go for the SE and don't opt for the M Sport that brings with it same the bigger, lower profile tyres and stiff suspension as the 135i.

But I just didn't have time to wait my turn for that one.

In all E82 coupe's favour, though, is the decent size 370 litre boot and the fact that four normal sized people fit inside comfortably with plenty of head and legroom.

And if you really want to pull your costs back, yet still drive an impressively quick BMW, the £21,585 177PS 120d ES even scrapes into the £140 - £150 Band D tax bracket.

Next year they're cutting the tops off so you can have E83 convertibles. These will be much cheaper than the E93 electric folding hardtops and, with the 135i engine, just as quick.

And at the Tokyo Show they also revealed a sexy tii version. So it all makes sense.

That comes in white, of course. The best colour.