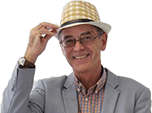 Audi S3 Saloon and Cabrio 2014 Road Test

Like the Audi S3 hatchback and Sportback and forthcoming cabrio, the S3 saloon boasts 300PS and 380Nm torque.
So how do you check that out on New Forest tarmac restricted to 40mph and enforced by mobile speed traps?
Obviously, you can't. But you can rate the ride, tractability and comfort and give it the occasional blast to 60 on the few roads in the area where that was allowed.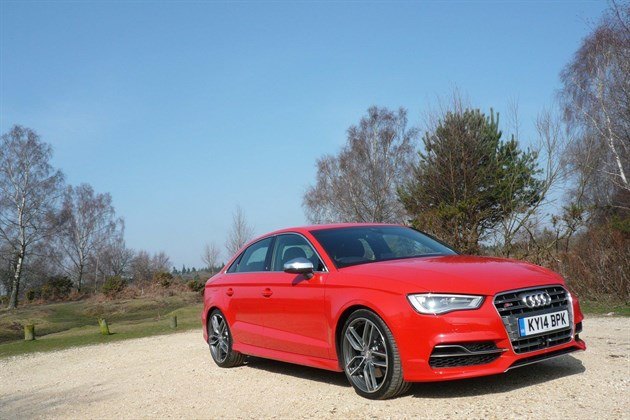 Jackie Stewart always used to reckon that the low speed characteristics of a car told you as much as high speed. So we tried the various Audi Dynamic Drive settings and learned how hard the ride can be on 235/35 SR19 tyres when we pulled off road into a carpark to take some photos.
I'm, going to try and combine this with a test of the S3 cabrio on ice and snow in Sweden. (You know, that stuff that we didn't get in the UK this winter.)
My last seriously quick cross-country drive was in an old model S3, which was sensational, and at the end I swore to myself I'd never repeat what had, in effect, risked 6 months in Wandsworth prison.
The EA888 engine is exhaust-manifold-in head like a Mazda Skyactiv or a Ford 1.0 EcoBoost and is both direct and indirect injected which reduces emissions and, unlke the previous VAG EA113 2.0TFSI, makes sure the inlet valves are washed with petrol to prevent carbon forming on them.
Unlike the glorious March sunshine we enjoyed in the A3 1.4TFSI cabrio, we drove the S3 cabrio in Sweden at temperatures hovering around zero.
So we didn't have the top down much. And with a heavily enforced 90kmh speed limit, couldn't drive it very quickly.
But I can confirm that at normal speeds it's pleasantly docile. If you want to get the hammer down you get a nice pop-pop noise on the S-tronic upshifts. As a second family car to the ubiquitous SUV, it makes more sense than a Porsche 911 4-seater cabriolet that's twice the money.
And, of course, it works on snow and slush as well as an S3 saloon, hatch or Sportback.
The thing is, you can live with the S3 cabrio, saloon, hatch or Sportback at low speed. And you can risk your licence having a bit of B road run. You can even do the odd track day. And it's not crazy VED or insurance.
But, if speed is your thing, with the more powerful 2014 Subaru WRX STI coming in at £28,885, you need to be committed to Audi quality to spend upwards of £33k for the saloon or £40k for the cabrio.
(David's test of the 2013 Audi S3 hatchback here.)
(HJ's test of 2014 Audi A3 cabrio here.)
More at Audi