Volvo S80 (2006 - 2016)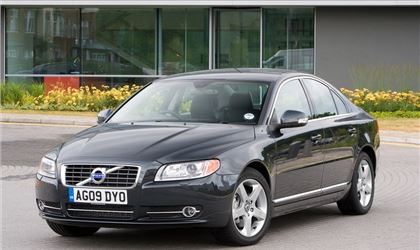 D4 Se Lux Auto
reviewed by Anonymous on 6 November 2019
5
Tax/Insurance/Warranty costs
4
Cost of maintenance and repairs
5
Experience at the dealership
3
How you rate the manufacturer
Confortable, safe, economic motoring.
Under UK system car costs £30 p a tax, gives a real world fuel consumption of just over 50 mpg, and hasn't needed any repairs other than emissions EGRV revisions, fitted free by Volvo. Car has annual service / MOT at main agent and has needed nothing else apart from consumables = tyres. Main problems with ownership have been, in order of priority, no handbook / manual to explain massive amount of tech on car (so all switched off), no rear wiper fitted to these saloons, awkward position of rear fog light switch, no front parking sensors (it is a large car to park). The ride comfort, particularly seats, are superb, the car has a very solid feel to it yet handles corners well, Other than above extremely satisfied and not sure - apart from XC40 - what to replace it with when the time comes. I do a few runs of 350+ miles on family visits and, despite having a bad back, never suffer any fatigue.
reviewed by Anonymous on 10 April 2019
reviewed by Anonymous on 26 September 2018
reviewed by sTEG47 on 6 August 2015
reviewed by Ian J. Parsley on 10 June 2013
reviewed by LiamMcG48 on 11 September 2012
reviewed by Philthy on 18 October 2011
reviewed by NSHS on 5 January 2011
reviewed by beefyj on 9 November 2010
Write your review
About this car
| | |
| --- | --- |
| Price | £22,245–£43,035 |
| Road Tax | B–M |
| MPG | 23.3–68.9 mpg |
| Real MPG | 82.6% |
Just reviewed...