Nissan Micra (2003 - 2010)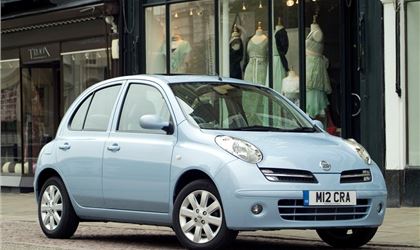 1.2 SE 3dr automatic
reviewed by Anonymous on 11 November 2020
3
Tax/Insurance/Warranty costs
1
Cost of maintenance and repairs
1
Experience at the dealership
2
How you rate the manufacturer
Great until they go bad
Bought this privately, from a nice guy, seemed tidy and reliable for 2 months. Then the lights were left on (not sure how, the bleeper works) and battery went flat, Wife called the AA who couldn't start it, said there was an immobiliser fault. Two months later and hopefully close to resolving it. After hours searching internet, realised there is a common issue where the electric power steering unit fails and a bodge repair is to replace it with a second-hand unit without virginising the coding. It works fine until the battery is disconnected, then it locks out the immobiliser with a P1611 fault. This issue can apparently be fixed most cheaply by removing the ESP unit and taking it to an expert who can reset the code, then you reinstall it. Tried a Nissan main dealer, but they were clueless how to do this.

So if you buy one of these, insist that the seller disconnect and reconnect the battery to prove that the ESP is coded to the vehicle. It could save you many hours and tears.
reviewed by Anonymous on 4 January 2020
reviewed by Anonymous on 16 March 2019
reviewed by Paul Ryan on 8 August 2018
reviewed by kevin neate on 3 August 2017
reviewed by PioneerSSM on 13 December 2015
reviewed by Lihpkralc on 26 August 2015
reviewed by jmbrighton on 26 February 2015
reviewed by ryanmorton1988 on 4 December 2013
reviewed by frank123 on 28 October 2013
reviewed by dlj on 18 October 2013
reviewed by Anonymous on 29 June 2012
reviewed by pepper on 27 February 2011
Write your review
About this car
| | |
| --- | --- |
| Price | £7,495–£13,600 |
| Road Tax | C–G |
| MPG | 42.8–61.4 mpg |
| Real MPG | 100.4% |
Just reviewed...