Mercedes-Benz GLE (2015 - 2019)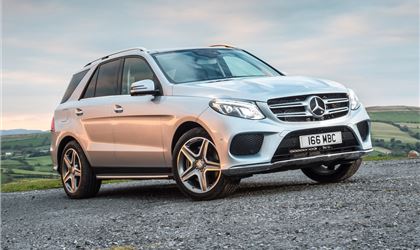 gle 250d
reviewed by Mike Kaylor on 18 February 2022
3
Tax/Insurance/Warranty costs
Plush but poor/scary performance on bumpy roads
Just purchased this a few weeks ago. Only had 34k miles and the body and interior are perfect.

Not impressed so far - all bumps in road are felt, and when over 40mph it you hit a pothole or a manhole cover it feels like the back end is kicking out (almost feels like it will lose control). Not sure if this is something I'll need to get accustomed to or if it requires service.

Have new front tires (back tires are still good) and will be taking it to a dealer for them to give it a once over to ensure struts/springs are in good shape and to get tires aligned. Will also see if there are any software updates that can be applied to the suspension. Getting the same results in Sport and Comfort modes at this time.

If this is how the car truly will perform, it may be put on the market soon. I've driven high end Acura MDXs since 2004 and their rides are much smoother and predictable (though their interior is nowhere near as posh). I will take a comfortable, smoother and predictable ride over a posh interior anyday.

I will update this listing once I get the results from the dealer. Cannot recommend at this time.
reviewed by Anonymous on 29 October 2021
reviewed by peter dick on 17 October 2018
reviewed by sukhwinder Aujla on 27 April 2018
reviewed by Anonymous on 17 March 2018
reviewed by Terry Hall on 22 April 2017
reviewed by Peter Allen on 15 December 2016
reviewed by Peter Allen on 15 December 2016
Write your review
About this car
| | |
| --- | --- |
| Price | £69,120–£77,485 |
| Road Tax | A–M |
| MPG | 23.9–76.4 mpg |
| Real MPG | 66.5% |
Just reviewed...