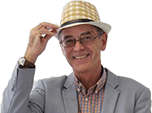 FIAT Multipla (2004 - 2010)
reviewed by frazzled on 20 July 2012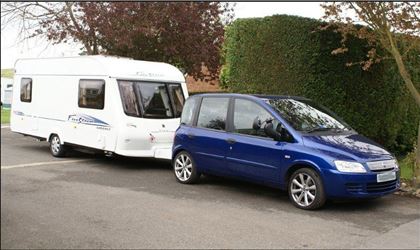 Fiat Multipla Eleganza JTD
reviewed by Moriarty the Mundane on 10 February 2011
4
Tax/Insurance/Warranty costs
5
Cost of maintenance and repairs
4
Experience at the dealership
1
How you rate the manufacturer
Excellent concept and practical family car flawed by poor build quality and Customer Service
Firstly let me say how much I love the Fiat Multipla in all its guises whether its an "Ugly Bug" or a "Nosejob". So much so, I made the multiplaowners.co.uk website and I am a principal poster on its yahoo forum. I have owned two in the last seven years one of each of the aforementioned versions both old...and new!

Everyone wanting / or, who owns a Multipla should visit these sites at least once to really see first hand just what they are entering into!

The pro's and the Con's?

Six seats that will carry six fully grown overweight adults is a boon. Diesel economy is ok for such a wide frontal area on a car of this size. Parking is a breeze it is so short. Narrow roads are a pain until you get used to its dimensions, then its just like any other car. It makes a great tow car for lighter caravans and trailer tents/folding campers.

It's an eye opening car to admire or hate as you feel fit. A real "Marmite moment" if ever there was one. But... when it works its a smile per mile! When it goes wrong, as in any make of car, its misery!

So what goes wrong?
Well, in a word...lots!

If you read Honest Johns write up you will see that there is a substantial list of things that regularly go wrong and for some unknown reason have always done so for some people. It does not affect every car but it does affect a lot!

My first car was nicknamed "the critter" because it always went wrong and seem to bite me everytime I thought it was cured. Things were constantly failing for eighteen months and then... it was perfect for over three years!??! I traded it in at eight years old and bought a nearly new ex demo model at ten months old.

From virtually day one the list of things that failed just grew and grew. My dealer, who has been excellent, is tired of me complaining I am sure and unusually, I inturn feel sorry for them!I suspect factory support to the dealer is not ideal. Parts are not always available, seldom on the day of repair and some of the things replaced have gone on to fail time and again. Case in point the cd radio! Yes, that is my cd radio mentioned on HJ's write up! I think from memory it is seven replacements, some did not work almost right "out of the box" and were replaced again....and again...and again!

I dont want to put anybody off this wonderfull car. Far from it, I think all cars should be so practical and roomy. But, they are not as reliable, in my experience, as most people would wish!

Will I buy another? No...not now! It still suits our needs, but, I am tired of the poor reliability...
Write your review
About this car
| | |
| --- | --- |
| Price | £15,300–£19,475 |
| Road Tax | G–K |
| MPG | 32.8–45.6 mpg |
| Real MPG | 89.5% |
Just reviewed...