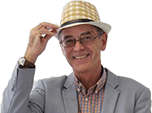 Our Cars: Volvo XC60 T5 R-Design Pro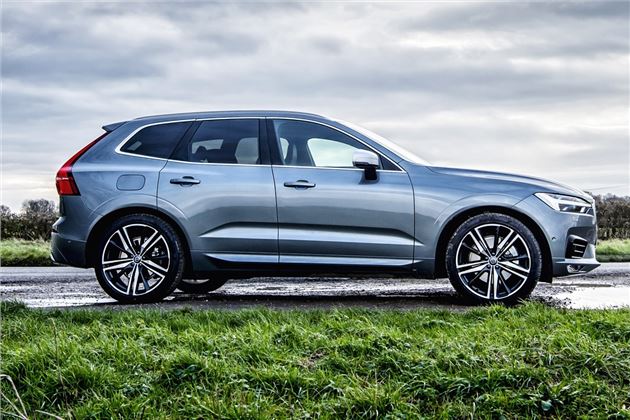 10 December 2018: Why a petrol XC60 rather than a diesel?
The Details
| | |
| --- | --- |
| Current mileage | 1260 |
| Claimed economy | 36.8mpg |
| Actual economy | 24.9mpg |
I know what you're all thinking. Why on earth have I gone for a petrol T5 engine in the XC60? And you're right, sometimes I wonder exactly why I didn't choose a sensible D4, usually when I'm sat on the motorway and check the average economy - I'm lucky to be getting 27mpg at the moment.
The issue I have isn't necessarily mileage, but the type of driving I do. The next six months will see the Volvo cover around 6000 miles, so just about enough to justify a diesel engine. But the XC60 spends a lot of its time around town, in traffic and just running around. And that's not the kind of driving a diesel is designed for.
It's not just potential problems with DPFs either. It's the fact that although diesels have improved and got quieter over the years, I'm still not a fan of the sound of a four-cylinder diesel starting up on a cold morning. 
Of course I'm not alone in choosing a petrol over a diesel, you only have to look at the recent new car registration figures to see how fast people are abandoning diesel - sales of diesels are down a third this year compared to 2017 with people switching to petrols and hybrids.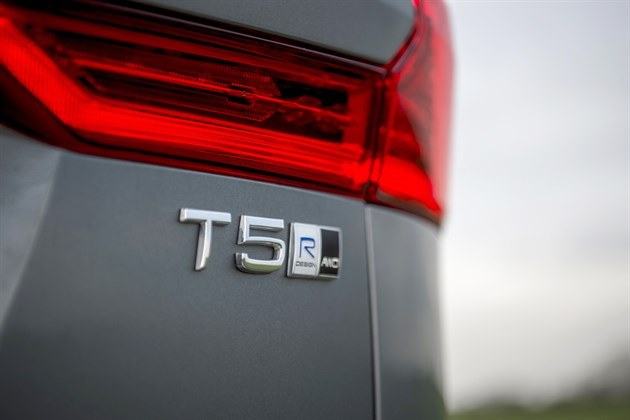 It does have its advantages, especially in the winter. Our petrol Volvo is much quicker to warm up than a diesel which means warmer air in the cabin sooner. My feet are very thankful for that as is my daughter sat in the back on a cold morning.
The engine is uber quiet too. Almost hybrid-esque around town with so little noise or vibration in traffic. When it comes to relaxing and serene progress, few things I have driven of late can match the T5 in the Volvo.
It's not short of power with 250PS but the T5 is not really a performance engine, especially as accelerating sees the economy drop even further. That said, if you're heavy with the right foot, the XC60 will certainly get a shift on with a 0-62mph time of 6.8 seconds. Torque peaks at 1800rpm thanks to the fact it's turbocharged, although it never feels as punchy in the mid range as a D5.
While 25mpg is currently hard to swallow it seems I'm not alone. According to Real MPG, other T5 owners are only averaging a collective economy of around 28mpg. The alternative here would have been to go for the only other non-diesel choice - the hybrid T8, there was just the small fact it carries a £12,500 premium over the already pricey T5...
« Earlier: The XC60 - bringing Scandinavian style to the crossover Later: The most annoying feature of my Volvo »
Updates

After six months it's time to say goodbye to the Volvo XC60. So did it fill its brief as upmarket family transport?

As part of Volvo's electrification plans, the XC60 is getting mild hybrid power with B4 and B5 versions.

We didn't choose a petrol Volvo XC60 for its fuel economy, but how is the T5 performing?

The GLC is one of our favourite crossovers so how does the petrol version compare with our XC60?

While our XC60 is not short of performance, we couldn't resist getting the Polestar upgrade fitted. So is it worth it?

Our XC60 R Design Pro comes with big 21-inch alloys and low profile Pirelli P-Zero tyres as standard. Surely this is a recipe for ride quality disaster?

David now drives a Volvo and has an allotment. So what better way to confirm middle aged status than the addition of a roofbox to our XC60.

Fed up of scraping ice off your car on those cold mornings? Well, the Volvo On Call app means you no longer have to...

The XC60 comes with not just parking sensors, but also a 360 degree surround view camera. However, it can be a little inconsistent.

The most annoying feature of our Volvo XC60 may seem something simple to fix, but that's what makes it all the more frustrating...

10 December 2018: Why a petrol XC60 rather than a diesel?
David has gone for a T5 petrol version of the XC60 rather than a diesel. And you're probably asking why...

The XC60 is a car we've enthused about since we first drove it so we're really looking forward to the next six months with one as a daily driver.