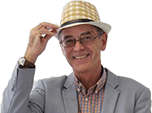 Our Cars: Volvo XC60 T5 R-Design Pro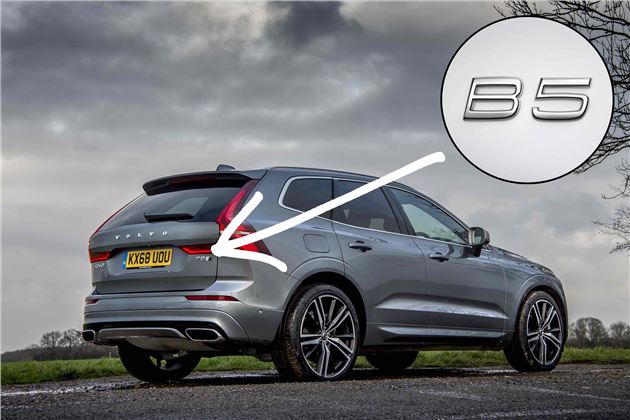 30 April 2019: Volvo brings hybrid power to the XC60 range
The Details
| | |
| --- | --- |
| Current mileage | 4483 |
| Claimed economy | 36.8mpg |
| Actual economy | 25.4mpg |
If there's one thing you'd associate the Volvo brand with, it's safety. It's long been a brand renowned for innovation when it comes to producing safer cars. In fact, this goes as far back as 1959 when it debuted the three-point seatbelt.
Since then it has introduced side impact safety (remember all those cars with SIPS written on the back window?) while in 1990 it launched the integrated child seat. And from next year, all its cars will be limited to 112mph as part of its Vision 2020, which aims for no one to be killed or seriously injured in a new Volvo by 2020.
There's also something else it wants to be renowned for - and that's electrification. The firm made big headlines in 2017 when it revealed that all its cars would be fitted with an electric motor by 2019. Some mistakenly took that to mean that all Volvo models would be pure EVs, but that's not the case.

What it meant was that all its cars would at least have some sort of hybrid powertrain in them. While there's no doubt Volvo will eventually produce only EVs, that's a few years off yet. So what does the hybrid system in the Volvo do?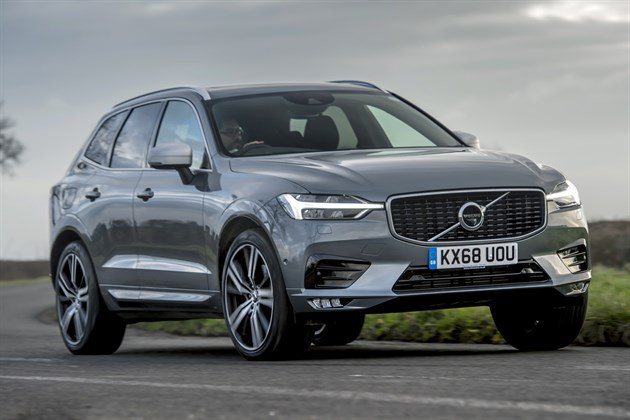 Well, if you're looking at buying a new XC60, you may have noticed some new engines in the line-up alongside the usual petrols and diesels. Badged B4 or B5, these are 'mild' hybrids rather than a full hybrid like a Lexus.
Essentially it's a new, 48-volt system that provides better regenerative braking, slight assistance under acceleration and longer start-stop endurance, even when there is heavy load from in-car tech like the air conditioning. The idea is to save fuel - Volvo reckons by 15 per cent - as well as reducing emissions.
So the XC60 D4 AWD is replaced by B4 AWD which is a diesel mild-hybrid with 197PS and the B5 AWD sits above this with 235PS and replaces the D5 AWD. Simple so far but Volvo says the B5 will soon be available with both petrol and diesel engines, rather confusingly. The B6 will be petrol only. 
Of course Volvo isn't the only firm to do this and we'll certainly be seeing far more mild-hybrids coming onto the market - Mercedes already has mild hybrid power in its AMG 53 engines. The future is certainly going to be electric.
« Earlier: Real world economy in our XC60 T5 Later: We say farewell to the Volvo »
Updates

After six months it's time to say goodbye to the Volvo XC60. So did it fill its brief as upmarket family transport?

30 April 2019: Volvo brings hybrid power to the XC60 range
As part of Volvo's electrification plans, the XC60 is getting mild hybrid power with B4 and B5 versions.

We didn't choose a petrol Volvo XC60 for its fuel economy, but how is the T5 performing?

The GLC is one of our favourite crossovers so how does the petrol version compare with our XC60?

While our XC60 is not short of performance, we couldn't resist getting the Polestar upgrade fitted. So is it worth it?

Our XC60 R Design Pro comes with big 21-inch alloys and low profile Pirelli P-Zero tyres as standard. Surely this is a recipe for ride quality disaster?

David now drives a Volvo and has an allotment. So what better way to confirm middle aged status than the addition of a roofbox to our XC60.

Fed up of scraping ice off your car on those cold mornings? Well, the Volvo On Call app means you no longer have to...

The XC60 comes with not just parking sensors, but also a 360 degree surround view camera. However, it can be a little inconsistent.

The most annoying feature of our Volvo XC60 may seem something simple to fix, but that's what makes it all the more frustrating...

David has gone for a T5 petrol version of the XC60 rather than a diesel. And you're probably asking why...

The XC60 is a car we've enthused about since we first drove it so we're really looking forward to the next six months with one as a daily driver.