Our Cars: Vauxhall Astra Sports Tourer 1.7 CDTi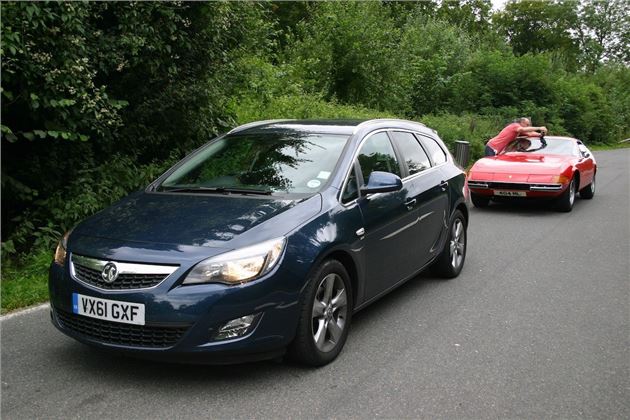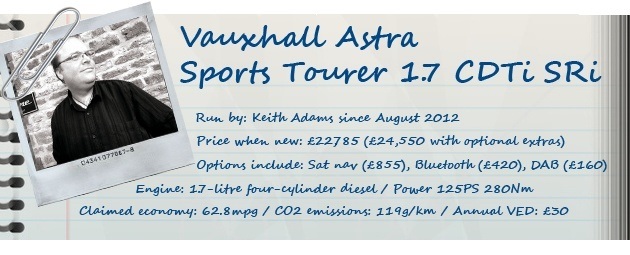 11 October 2012: Vauxhall vs Ferrari – you'll be surprised...
The Details
| | |
| --- | --- |
| Current mileage | 10960miles |
| Claimed economy | 62.8mpg |
| Actual economy | 47.9mpg |
| | |
We've been so busy enjoying the Astra that at just 11,000-miles, the service light has come on, advising that the car needs an oil change. I must admit that our handsome Sports Tourer is feeling like it's in need of a little TLC – although the engine is smooth as it ever was and appears to be using no oil at all, there are a few clonks and rattles coming from the suspension that leave me wondering whether we might have a worn bush somewhere.
But having said that, the Astra still drives as well as it ever did. With sharp steering, a lovely gearchange and excellent driving position, it's definitely the driver's choice in its sector, despite the 1.7-litre CDTi engine's laggy on/off nature and rather dead brake pedal.
Just how effective the Astra's dynamics are were proven to us on a recent trip to France. The car was acting as back-up car on a magazine photo shoot. We were tracking a Ferrari Daytona in northern France and ended up covering rather a lot of distance in the pursuit of the perfect backdrop for our drive story. After a 500-mile day, the Ferrari's interior was hot, its engine was beginning to complain about the temperature and its driver tired (albeit elated).
Following in the Astra, photographer and I were still fresh and ready for another few hours behind the wheel. However, it was on the second day of the shoot, that the Astra played another blinder – with pretty much all the photos done and a ferry to catch, we upped the pace, hit the A-roads and created an unlikely two-car convoy. And here's the thing – with the Ferrari owner pushing reasonably quickly (as much as he dares in the wet), we easily kept up. And in fact, at times, it felt like we're were being held-up.
Of course, I'm not claiming my 125PS Astra can outrun a 174mph Ferrari that was once the fastest car you could buy new, but on a streaming day – with end-of-job fatigue kicking in – the Astra's sheer dependability breeds confidence. While the Ferrari and its old tyres breed caution in any sensible driver. And if nothing else, clearly shows how far cars have moved on since the early 1970s.
The Ferrari Daytona, which is worth well over £150,000, does have plenty of aces up its sleeve though – not least all the attention it creates - and the amazing soundtrack its V12 screams through its exhaust. Given a straight choice, I think I'd still rather go for the Italian! Still, I can't wait to see how much better the Astra will feel once it's had some serious attention in the service bay…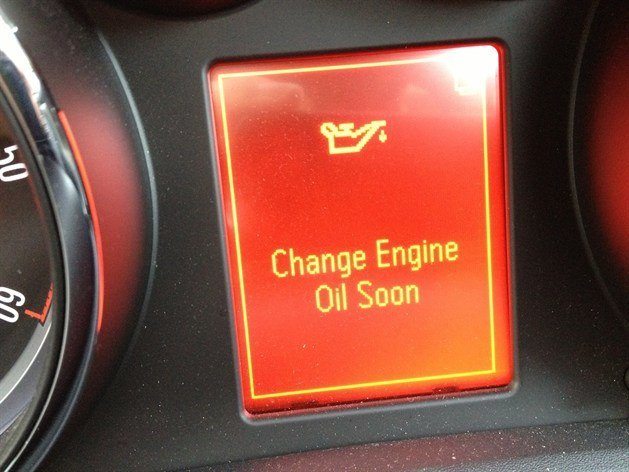 « Earlier: Odo clicks past 10,000 miles Later: Refreshes the parts no other service... »
Updates

The old expression 'there's no substitute for inches' is rather unfashionable these days, with car manufacturers downsizing. But it rings true if you own an Astra.

Stylish and good to drive it might be, but the Astra Sports Tourer is proving far thirstier than it should be. And we're not alone in thinking that.

One of those last-minute trips means the trusty Vauxhall Astra Sports Tourer gets to stretch its legs. And go home in the process...

After 12,000 miles and just in time for winter, the Astra goes in for a service and we're able to book it online using Vauxhall's new service booking system.

11 October 2012: Vauxhall vs Ferrari – you'll be surprised...
Our Astra is pressed into service for a photoshoot in France with a stunning Ferrari Daytona. But the dependable Vauxhall isn't left behind.

A long trip sees agreeable fuel economy, while time in Scotland gives us a chance to test the handling.

The British-built Vauxhall Astra Sports Tourer joins the ranks of our cars with the 1.7 CDTi SRi model expected to be a practical addition.