Our Cars: Toyota Prius 1.8 Hybrid Business Edition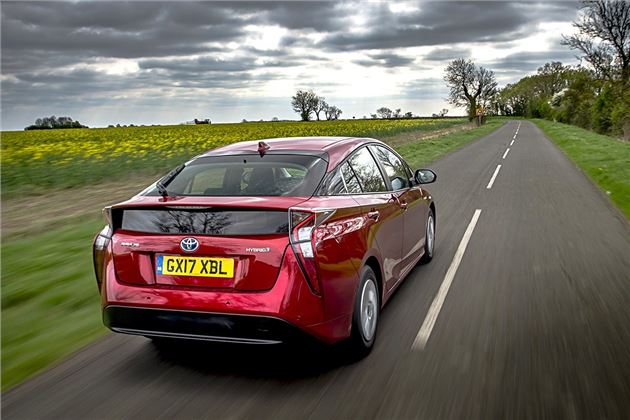 24 July 2017: The future is now
The Details
| | |
| --- | --- |
| Current mileage | 2069 miles |
| Claimed economy | 94.1 mpg |
| Actual economy | 70.1mpg |
Volvo recently made the very bold announcement that, from 2019, all of its cars will be electric. Except they won't. Read beyond the headlines and it becomes clear that Volvo will actually fit a hybrid or mild hybrid system (a posh version of stop/start) to all of its cars from 2019. That's a bit less messianic.
In Volvo's defence, it's a very positive step in the right direction. But Toyota is doing this stuff already and has been for some time, without quite so many grandiose headlines. My Prius is just one of several hybrid models in the current line-up – there's a RAV4, a Yaris, an Auris and the C-HR hybrid too. Along with the Prius+ and Prius plug-in.
Oh, and that's before you look at anything from Lexus, Toyota's luxury arm. Every car it sells in the UK is available with a hybrid engine. Already. And its range of cars is the same size as Volvo's. And none of the Lexus models on sale today is available with a 'filthy' diesel engine either.
In fact, when it comes to diesel power Toyota and Lexus are well ahead of the game. The mainstream media might now be cottoning on to the detrimental effects of diesel fumes but Toyota, quietly, has been turning away from diesel power for years. In fact it even has a car that runs on hydrogen. It's aptly named Mirai, which means future in Japanese. You can read about it here.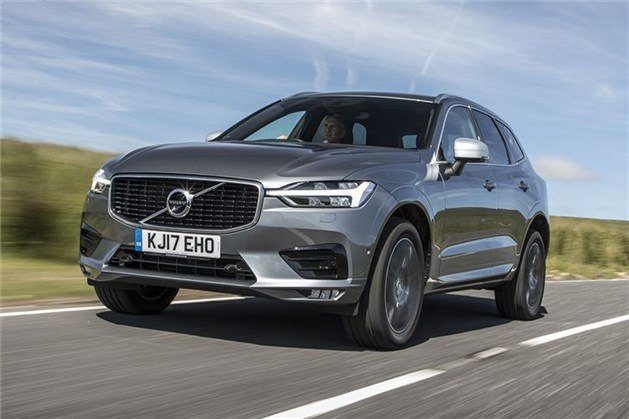 Volvo stole the headlines, but really it's playing catch up
You can still get a diesel engine in Toyota commercial vehicles – of course – but most of the diesel engines it sells in its passenger cars are co-developed with BMW. So, despite Toyota being the largest car maker in the world, it doesn't see the point in investing in diesel. That said, from a global perspective, diesel-powered passenger cars are something of a niche restricted largely to Europe.  
But from a personal perspective I can see why Toyota doesn't bother much with diesel. Hybrid power makes absolute sense in the modern day and age – you get smooth, quiet performance, enough pace for motorway driving and fuel economy that matches a diesel, but with fewer harmful emissions and less complexity, since there's no AdBlue and no DPF.
And yes, I did say "in the modern age" before Mr Angry Commenter, West Sussex comes along to remind me that electric cars exist. I know they do. They - like the Hydrogen-powered Mirai, are just too much of a faff right now, especially because my only parking space is away from my house on the opposite side of the street, so I can't hook up to the mains.
Volvo may have announced that its range will be electrified before long, but it's clear they won't be going all-electric within the next 10 years. And neither will Toyota. But it's already well along that path – and I'm enjoying the results of its hard work with my Prius. 
« Earlier: Should you spend extra on a plug-in hybrid? Later: Stupid Park Assist »
Updates

The Prius brand has been around since the year 1997 - so what's changed? And will it be here in another 20 years?

My Prius has Intelligent Park Assist, but it's often not very intelligent at all. In fact sometimes it doesn't work full stop.

24 July 2017: The future is now
Volvo recently made a big announcement about its electric car future - but Toyota and Lexus are more or less already there.

Is it worth spending an extra £3000 on a plug-in Prius - or should you keep it simple and go for the traditional model?

So far, so good. Looks like you really can drive through six countries on one tank of fuel. Easily. Well done Prius.

John reckons he can get the Prius through the UK, France, Belgium, The Netherlands, Germany and Luxembourg on one tank of petrol.

Every time a journey ends, the Prius scores your eco friendliness in an effort to help reduce fuel consumption.

The Prius isn't a 'driver's car' but that really doesn't matter, because it's so easy to live with.

We welcome the most famous hybrid of them all to our fleet - meet the Toyota Prius. Will it be a welcome addition?