Our Cars: Toyota Avensis Touring Sports 2.0 D-4D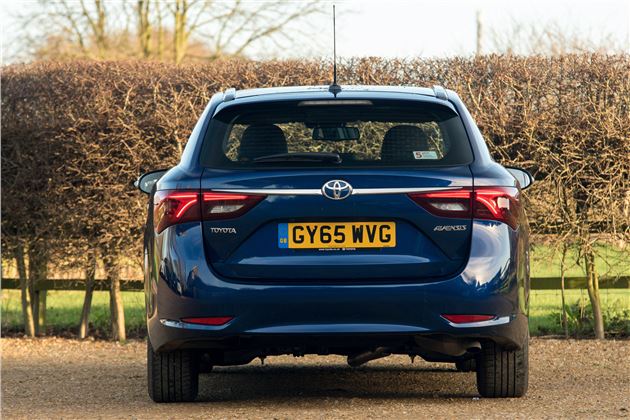 18 May 2016: So... what's your view?
The Details
| | |
| --- | --- |
| Current mileage | 2890 miles |
| Claimed economy | 61.4mpg |
| Actual economy | 47.2mpg |
Every time I take on a new car, I always take a look at what owners say in our Owners' Reviews section. After all, that's what thousands of car buyers do every month before making their own decision.
It's a great way of getting a rounded impression of what a car is really like. One review might be completely glowing, whereas another might be super critical, but when viewed overall - and with other reviews -  it gives an accurate insight into the good, bad and ugly about a car.
That's a bit trickier this time round, as this is a relatively new model and we're still looking for owners to give us their feedback. There have been a handful of opinions submitted, but it's still far too early to base any assumption on what has been said.
So, what do owners like so far?
"Styling is sharp although not quite in same league as BMW or Audi but list of extras more than compensates."
"Decent sound system with effective sat nav. Good size Touch & Go screen with reversing camera (wouldn't own a car without one now). Auto headlights and windscreen wipers worked well."
"Massive boot. We have two kids (kid seats). Loads of space."
"Seats very comfortable. Good driving position. 140PS engine quick and diesel responsive. Handling sharp, firm grip on corners and limited roll. Slight feedback on pedals when revved hard."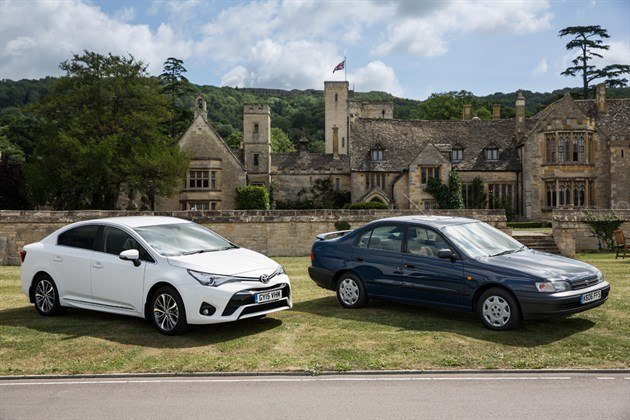 The latest Avensis is proving popular with owners 
It's a qualified thumbs-up so far, with owners reporting no major issues. The sat nav point above is an interesting one. Toyota has gone for a simple touchscreen system with the Avensis. There's no mouse or pointer and the on-screen buttons are large and easy to use on the move. It's a different approach to what it has done in some of its more upmarket models, but it's all the better for it. It's simple, intuitive and, while it may not be the snazziest system, or have the most exciting graphics, it's easy to get to grips with and the directions/map are easy to digest while on the move.
It's also clear that buyers and owners see the five-year/100,000-mile warranty - which is available on all new Toyotas models - as a key feature. This isn't a new gimmick, it's something that Toyota has really invested in - having been standard on all new cars since June 2010. We've seen that for owners, this often makes the difference between buying a Toyota and something else.
The same is also true of Kia and Hyundai, which offer five and seven year warranties respectively. A question that we're regularly asked is: "Which car can I buy that has a long warranty?" Knowing that there won't be any unplanned repair work remains one of the key considerations for our readers when buying a car.
You may remember that the extended warranty was introduced partly as a response to a string of recall announcements both in the UK and in the US - recalls that have now been proven to have been largely been blown out of proportion. Since then there have only been seven recalls across all generations of Avensis - that's the best part of 300,000 cars. Toyota has always had a well-earned reputation for reliability and it would seem that the recalls of six years ago have not done long term damage to that.
« Earlier: Where have all the big estates gone? Later: Choosing an Avensis as your next car - what are its strengths? »
Updates

What's life like with our Toyota Avensis Touring Sports after half a year? It's time for a half term report...

Our 2.0 D-4D Avensis is certainly economical but would a petrol have been better? We look at the facts behind choosing a petrol or diesel.

How does the Toyota stack up against alternatives when you're drawing up a shortlist of cars to buy?

18 May 2016: So... what's your view?
When it comes to our Avensis Touring Sports how do the views of owners compare to my own?

The Avensis Touring Sports appears to be part of a dying breed - the large family estate. Where have they disappeared to?

Despite the rise-and-rise of the crossover in recent years, it's hard to overlook the practicality of the good old fashioned family estate.

Dan wants a car that'll happily dispatch motorway miles, has a load area that will tackle almost anything you can throw at it...