Our Cars: Toyota Avensis Touring Sports 2.0 D-4D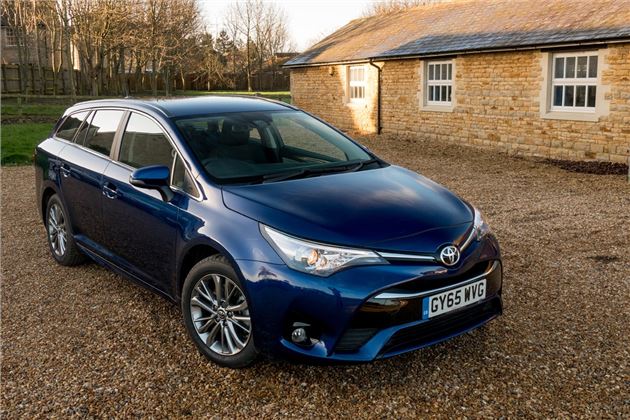 15 February 2016: Voluminous Avensis estate joins the fleet
The Details
| | |
| --- | --- |
| Current mileage | 312 miles |
| Claimed economy | 61.4mpg |
| Actual economy | 52.3mpg |
Large estates are among my favourite types of cars. Of course, like anyone I enjoy driving sleek coupes and cool convertibles, but when it comes with living with a car day-to-day, this is the type of car that mosts floats my boat.
Granted, it won't necessarily get the blood pumping or turn heads out on the road, but that's precisely the point. Comfortable, easy to live with and restrained. I want a car that'll happily dispatch motorway miles, has a load area that will tackle almost anything you can throw at it and returns decent fuel consumption. In short, a car you don't really have to think about.
Plus, as I'm moving house and dealing with the boxes, rubbish and lugging that comes with it, I'm more in need of a car that's a real workhorse than ever. That's why I'm really looking forward to living with this Toyota Avensis Tourer. I'll be with it for the next year and if it's as dependable and practical as I'm expecting. It could end up feeling like part of the family.
The Avensis Tourer isn't as common as the saloon, but it gets the same range of engines. Unlike many of its competitors, Avensis has always had a fairly compact range of engines. That focus on simplicity is still the case with this generation, where both the saloon and Tourer are offered with 1.8-litre petrol and 1.6-litre and 2.0-litre diesel engines. Gearboxes are a six-speed manual, six-speed automatic and seven-speed stepped Multidrive S CVT.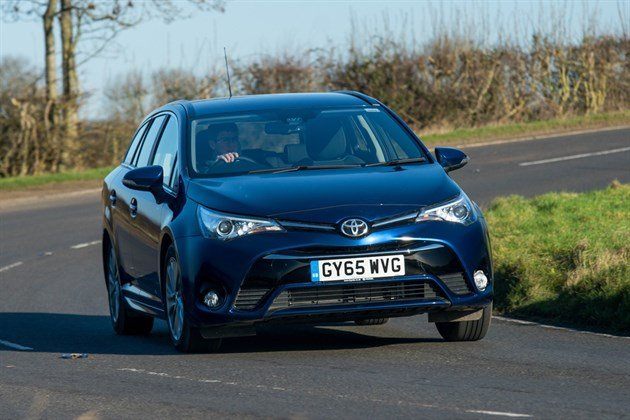 The Avensis - practical rather than exciting
I've gone for the middle option, the 2.0-litre D-4D with a six-speed manual gearbox. This engine has a great balance between power and economy. On paper it will return a combined figure of 61.4mpg (we'll see how that compares to my real life driving and Real MPG), power of 140PS and 320Nm of torque.
No-fuss shouldn't mean no-frills, which is where this Avensis comes into its own. This is a Business Plus edition, created especially for the company car market (which is why the emissions are a tax-friendly 120g/km) and the specification is designed to be appeal to fussy user-choosers. So, that means there's an impressive list of standard equipment, including DAB radio, Toyota Safety Sense, satellite navigation, bluetooth, rear-view camera and 17-inch alloy wheels.
This is a well equipped car, so aside from the striking Orion Blue metallic paint, I haven't opted for any options. I've always been a believer in keeping things simple and why specify a load of expensive options that you're either not going to use or use only very occasionally? Popular options and accessories on the list include dog guards, park assist and roof racks. There's even a 'hotspot' on offer for £350, which creates a wifi hotspot in the car that you can connect laptops, tablets and phones on the move.
As I alluded to at the start, this is a car that's all about practicality - it's what makes it a sensible choice for families and for people who need a large car for work - surveyors and the like. Open the tailgate and there's 543 litres of of boot space, which can be increased to 1609 litres when the rear seats are folded flat. In addition, it's low to the ground which makes loading easier, features underfloor storage areas and has tie-down hooks and loops for securing bulkier loads.
The on-the-road price for this 2.0-litre D4D Business Edition Plus Tourer is £26,630, plus £495 for the metallic paint. Although that may sound on the pricey side, considerable discounts are on offer. Brokers can supply a car from a Toyota dealer for under £20,000 - with saving of more than 21 per cent more than common. Go used and even bigger savings are on offer - expect to pay around £15,000 for a 2015 Avensis with low mileage from a dealer or around £14,000 if you can find one privately.
Later: Practically pitch-perfect Practicality »
Updates

What's life like with our Toyota Avensis Touring Sports after half a year? It's time for a half term report...

Our 2.0 D-4D Avensis is certainly economical but would a petrol have been better? We look at the facts behind choosing a petrol or diesel.

How does the Toyota stack up against alternatives when you're drawing up a shortlist of cars to buy?

When it comes to our Avensis Touring Sports how do the views of owners compare to my own?

The Avensis Touring Sports appears to be part of a dying breed - the large family estate. Where have they disappeared to?

Despite the rise-and-rise of the crossover in recent years, it's hard to overlook the practicality of the good old fashioned family estate.

15 February 2016: Voluminous Avensis estate joins the fleet
Dan wants a car that'll happily dispatch motorway miles, has a load area that will tackle almost anything you can throw at it...