Our Cars: Toyota Avensis Touring Sports 2.0 D-4D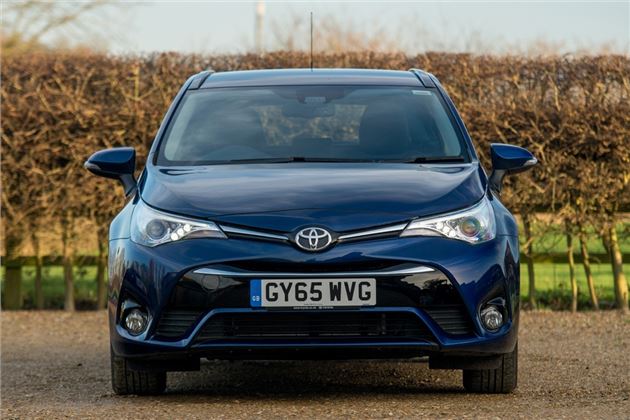 15 March 2016: Practically pitch-perfect
The Details
| | |
| --- | --- |
| Current mileage | 756 miles |
| Claimed economy | 61.4mpg |
| Actual economy | 47.1mpg |
Despite the rise-and-rise of the crossover in recent years, it's hard to overlook the practicality of the good old fashioned family estate. And although Toyota may insist on calling this version of the Avensis a 'Touring Sports', it's an estate to me. In fact, I feel rather daft using the Touring Sports name.
Cars like the Hyundai Tucson and Nissan Qashqai offer that magic formula of Practicality+High Driving Position+High Value, which has meant that many buyers have ended up overlooking more traditional estates. Added to that is that the latest generations of crossovers have got larger, smarter and more flexible.
But buyers who overlook traditional family estates in favour of more 'on-trend' crossovers are doing themselves a disservice. Take this Avensis. As I mentioned in my previous update, it's surprisingly good value. It can be picked-up with a 20 per cent discount, sliding in at under £20,000. It's well equipped with DAB, navgation and has a five-year warranty. Even with a decent discount factored-in, a similarly equipped Tucson will come in at around £25,000 and the Qashqai isn't far behind.
So, it's clear that there's a decent saving to be made, but it scores on the practicality, too. On paper, it's impressive with 543 litres with the seats up and 1609 litres with them folded down. Again, that compares favourably with the two crossovers, with the Tucson coming in at 488/1478 litres and the Qashqai 430/1585. In addition, as it's a cube shape, the boot space (with the seats up) is more usable. Crossovers tend to be taller and shallower, which means you'll be folding the seats down flat a lot more than you may have planned. And the boot lip is lower to the ground, making it easier to load and unload.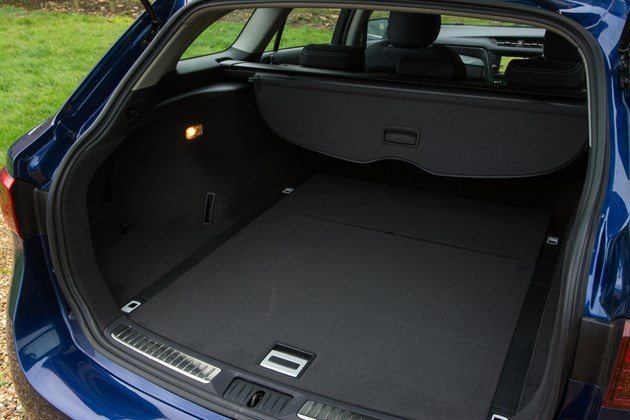 That load area really is useful for large loads and the rear shape of the Avensis does a good job of disguising it. It looks sharper and more svelte than before, but the load area is just as good. That's really come into its own for me on the past few weeks as the Avensis has been pressed into house moving duties, where it has performed admirable.
Much of our stuff was packed into 64-litre RUB (Really Useful Box) boxes. They're the hard plastic boxes that can be stacked on top of each other. The reason for that is that we'd had to store much of our things before moving and this was the easiest way to make sure everything stayed dry, safe and made the most of storage space.
The bulk of the moving was done by van, but the Avensis did a good job of shifting those RUBs. Capable of carrying eight at once, the Avensis was a reliable workhorse for transporting fragile items or if we wanted to move smaller amounts of things out of storage. In addition to the sheer space, the well-damped suspension absorbs lumps and bumps in the road and insulates the boxes from the shocks. Particularly important for us, as our new house is at the end of a farm track, as far removed from from smooth tarmac as you can get.
That's not where the practical touches end, however. The cabin is packed with storage areas, seat pockets and a big air-con cooled glovebox. Underneath the carpeted load cover, there are also decently-sized compartments for keeping items out of view. It also houses a spacesaver spare wheel - but that's another update for another day.
« Earlier: Toyota Avensis Tourer Sports joins the fleet Later: Where have all the big estates gone? »
Updates

What's life like with our Toyota Avensis Touring Sports after half a year? It's time for a half term report...

Our 2.0 D-4D Avensis is certainly economical but would a petrol have been better? We look at the facts behind choosing a petrol or diesel.

How does the Toyota stack up against alternatives when you're drawing up a shortlist of cars to buy?

When it comes to our Avensis Touring Sports how do the views of owners compare to my own?

The Avensis Touring Sports appears to be part of a dying breed - the large family estate. Where have they disappeared to?

15 March 2016: Practically pitch-perfect
Despite the rise-and-rise of the crossover in recent years, it's hard to overlook the practicality of the good old fashioned family estate.

Dan wants a car that'll happily dispatch motorway miles, has a load area that will tackle almost anything you can throw at it...