Our Cars: Toyota Avensis Touring Sports 2.0 D-4D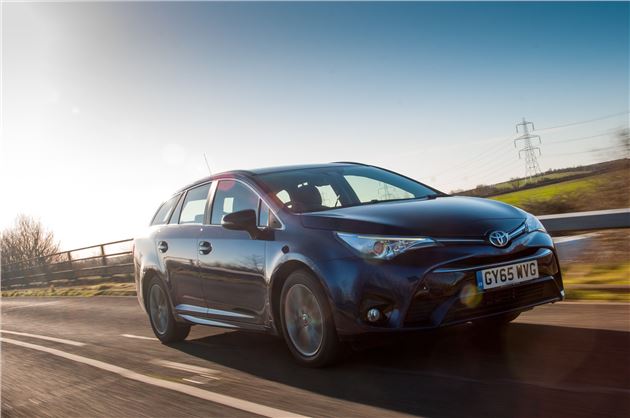 16 August 2016: Six months in: how does the half term report card read?
The Details
| | |
| --- | --- |
| Current mileage | 4367 miles |
| Claimed economy | 61.4mpg |
| Actual economy | 47.4mpg |
I've already gone into some detail about the decline of the big family estate. While more premium offerings like the BMW 3 Series Touring and Audi A4 Avant continue to find plenty of buyers, mainstream models like the Avensis have been left behind. I just don't get that.
In the past six months, the Avensis has done everything that's been asked of it, without fuss or fanfare. If you're after practicality and no-nonsense dependability, then this is your car. It's a comfortable drive, too. Whether on A-roads, B-roads or motorways, it's quiet, has a compliant ride and does a remarkable job of soaking up lumps and bumps.
That means long motorway jaunts aren't something to be dreaded. At 70mph, the cabin is remarkably quiet and refined, with wind, engine and road noise well suppressed. Throw in supportive seats, decent all-round visibility and that practicality that I've rattled on about before and you can see why this car is bought by those who want something smart, practical and drive mega motorway miles, people like surveyors who need to carry lots of kit that's awkwardly shaped.
That's not to say the 2.0-litre D-4D doesn't have a bit of poke when it's needed. It does. It's the height of the farming season out where I live, so the roads are full of tractors, combined harvesters and crop sprayers.  When needed, the Avensis switches from cruiser to an able charger. There's plenty of oomph there for overtaking and with maximum torque of 320Nm from between 1750 and 2250rpm, which is accessible enough to make light work of dispatching farm machinery and other slow-moving traffic.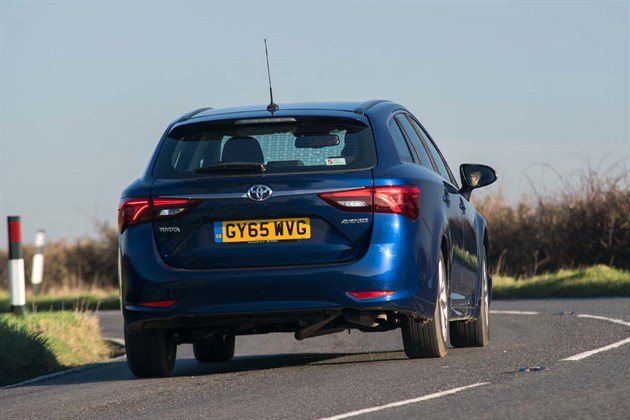 Avensis has plenty of power thanks to 2.0 D-4D engine 
Complaints from the back have been few and far between, too, The seats are supportive and Toyota has gone for a conventional estate shape, which means that the interior packaging is spot-on. Other models with a swooping shape to the rear may look more dynamic, but they rob the interior of much-needed space. That's certainly not the case with the Avensis, where there's plenty of headroom and decent legroom. The seats are supportive too, making longer trips comfortable.
Now that I've got a few thousand miles under my belt, I'm getting a good idea of fuel economy as well. Real MPG shows the Avensis 2.0-litre D-4D is averaging 47.1mpg, or 78 per cent of the official figure. That's spookily close to my figure, which is a pretty even mix of town, B-road and motorway driving. I'm averaging around 47.9mpg - though that figure has been climbing. On longer motorway runs, it does top 50mpg and sometimes a little higher, but I've yet to get close to the official figure of 62.1mpg.
I think it's now established that the official figures bear little relation to what happens in everyday driving, which is why the current test is set to replaced within the next few years. It actually does the Avensis and it's 2.0-litre D-4D a dis-service. That kind of figure for a car of this size and capacity is really rather good and, looking over the Real MPG figures of similar cars, the disparity between the official and real figures is pretty consistent. With warm temperatures over the course of the summer - some days have hit 30 degrees and above - the air con has been on nearly all the time, which has no doubt hit that fuel economy figure. As summer turns to autumn, and the air con is used less, I'd expect it to improve slighty.
Other highlights during my first six months are the driving position, which is not only comfortable, but provides good all-round visibility, the superb - and simple to use - touchscreen navigation system and seamless Bluetooth connectivity for music and phone. The spec of this Avensis is Business Edition and these features make it easy to do that on the move.
« Earlier: Petrol or diesel? How do the figures stack up?