Our Cars: Nissan Pulsar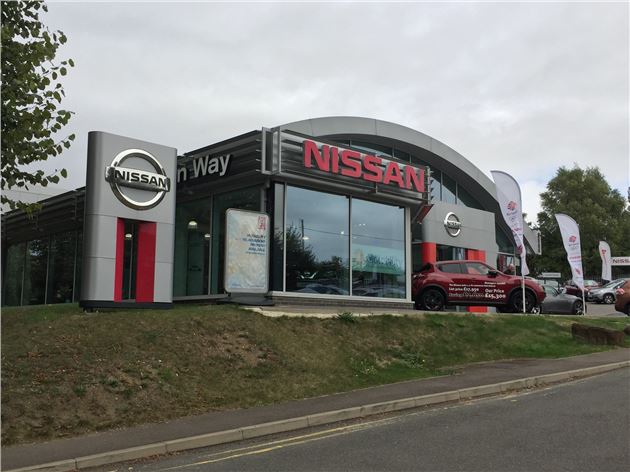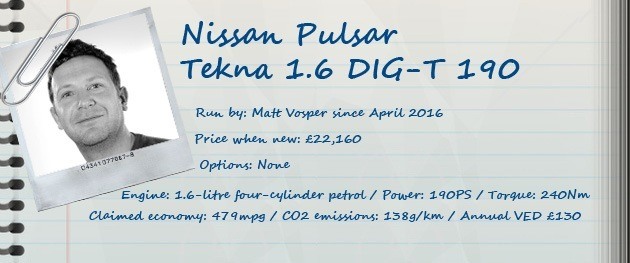 28 September 2016: Service please...
The Details
| | |
| --- | --- |
| Current mileage | 9976 |
| Claimed economy | 47.8mpg |
| Actual economy | 40mpg |
So enough of Bodie and Doyle and back to the boring stuff of running costs. I'm nearly at the 10,000 mile mark in our Pulsar and so far other than the front radar not fully working all the time and that extremely annoying key fob that allows me to get into - but not start - the car, there have been no real problems.
So, it's time to get the car serviced. That moment when you feel you have to needlessly spend more money on the car to fix stuff that apparently needs fixing. But, as we know prevention is better than cure. So a full service will hopefully keep your costs down. Not to mention piece of mind that your car has just been given a once over from your local garage.
So for the Pulsar, its first service was booked into Norton Way Nissan, in Letchworth. I have to say, the service was pretty exceptional. From booking on the phone I was almost pushed into having a courtesy car which I didn't need.
The time I booked was the time the car would be serviced rather than other manufacturers who book you in only to find your car is placed in a queue or backlog and your car takes twice as long to service. Not here. Upon booking I was given a a finish time which was also spot on. At every step of the way, everything that would happen was explained including what level the car service would be, the costs and what was being replaced.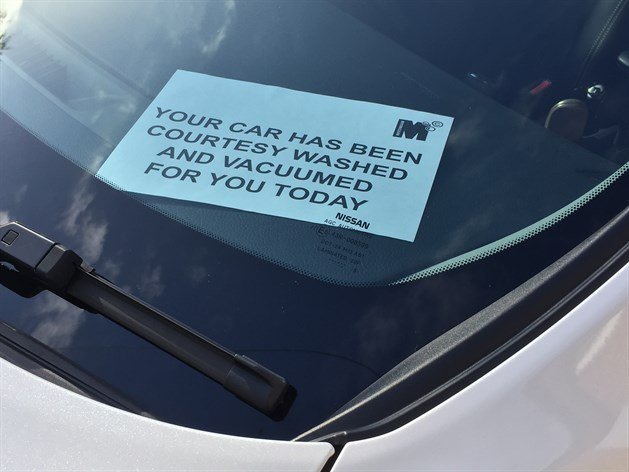 Impressive Nissan service included a full clean
I decided to just walk into town and grab a coffee while the Pulsar was being looked after. Half an hour into the two hour service I received an email with a video attachment. Clicking on the link on my phone I was able to watch the engineer underneath the Pulsar, showing me everything that he needed me to see and showing everything he had done so far. 
That is pretty impressive customer service. Upon collecting the car, I was offered to break the cost over a period of months and go into a payment plan for future use which would cover a whole range of things. But there was no pushy sale, I was just given the information and off I went. 
So what about that annoying front radar? Well it was inspected and given an update while the faulty key fob just needed a new battery. The service cost just £163.56 and it covered a whole lot more than those two things .
Not bad. In fact, far better than not bad. It was a truly faultless service and the car came back fully valeted outside and in. The only thing I didn't try was their coffee, but it was probably pretty darn good...
« Earlier: Getting a handle on things Later: The good, the bad and the ugly »
Updates

After six months we've come to the end of our time with the slightly-sporty Pulsar. So what's the final verdict?

28 September 2016: Service please...
It's time for our Pulsar to have its first service as it approaches 10,000 miles already. So how does Nissan do on the customer service front?

Matt is trying to work out whether our Pulsar is a sporty hatch or merely a family car with some posh wheels on...

The Pulsar isn't matching the claimed Nissan figures for fuel economy but it's still proving reasonably frugal as Matt finds out...

Need extra room in your hatch? We did and the solution was a posh roof box for our sporty Nissan.

The Pulsar has lots of cameras on board to make parking and tight manouevres easier. So do they actually help?

The low front end of our Pulsar is causing some problems when it comes to speed bumps and parking. As Matt finds out.

The Pulsar has keyless start but, as Matt finds out, it can be a temperamental system. He'd be happy with a conventional key.

Our Pulsar is fitted with a host of safety tech. But what happens when that tech decides not to work?

Our Pulsar is a kind of hot hatch that meets family runabout. But in reality, the two couldn't be further apart from each other. So does it work.

The Pulsar comes with an array of safety systems. But do they actually help you to become a better - and safer - driver?

Enter the Pulsar. Nissan's new Almera. And Matt will be running this sporty DIG-T 190 model for the next six months.