Our Cars: Nissan Pulsar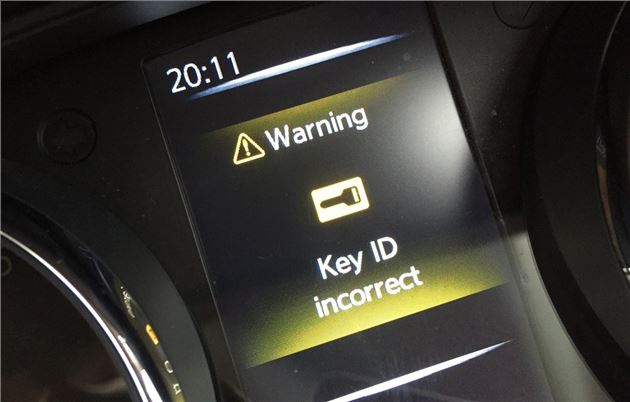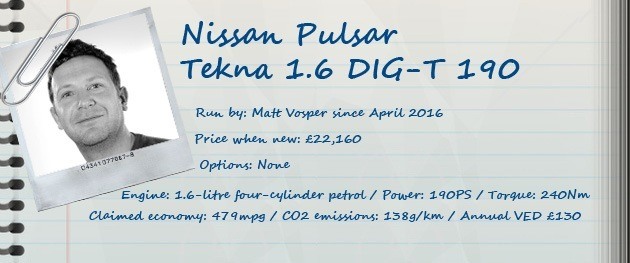 29 June 2016: Papers please...
The Details
| | |
| --- | --- |
| Current mileage | 7223 |
| Claimed economy | 47.9mpg |
| Actual economy | 40.6mpg |
First off, I don't want these updates to feel as though I am disappointed with the Pulsar. Far from it. It really does drive nicely, in fact it's extremely nimble and fun to drive, and nice to be in. That's mostly down to its quality interior and the 190PS it produces, which make it so comfortable to be in and fun to zip around corners.
It comes at a cost though and currently the car states I'm getting 40.6mpg, but I have to say that I feel at the moment I'm constantly standing on the forecourt of a petrol station filling up before pretty much every journey.
Im running my own fuel test on this, so after a few more fill ups I will be able to update the real mpg on the Pulsar and get back to you. Nissan quotes 47.9mpg but I really doubt I'm getting anywhere near this.
The other thing to mention is that it will set you back a further £2000 to get the 1.6 over the more than adequate 1.2 engine. But having said that, it's great to drive and there's no such thing as a cheap hot hatch, if that's what the Nissan aims to be.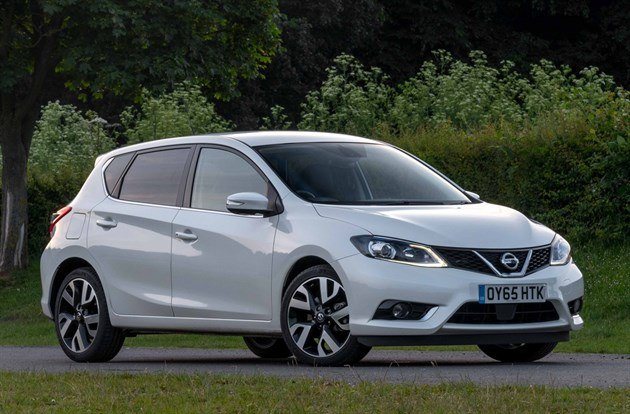 Matt is enjoying the Nissan's performance, but not the annoying keyless start
Having mentioned the tech that's in the Pulsar Tekna, this car obviously comes without a key and is reliant on detecting the electronic keyless ignition utilising a start button. The problem is that over the last month the Pulsar has failed to detect the key leaving me to repeatedly press the start stop button to no avail.
It's again an example of needless tech that, when it goes wrong, really does leave you with no ability to do anything. Worse is the fact that this isn't the same as losing your car keys. It just wont let you start the car and worse still is the message displayed simply states that the key ID is incorrect. That means that it has detected something, but what it has detected isn't the correct key.
Eventually it realises its error and lets you start the car but on one occasion the only process I could use was to get out and in repeatedly locking and unlocking before it decided that actually I did have the correct key. The key that allows me to happily lock and unlock...
You don't have this problem with a traditional key and here's another example of placing yet another thing in the car to ultimately go wrong which presumably costs more in the first place. Personally I'd rather have a key, but I suppose Nissan felt that because this is the Tekna, it would be a backward step to just have a key in a car full of tech.
« Earlier: Tekna-phobe Later: Start to stop getting the hump... »
Updates

After six months we've come to the end of our time with the slightly-sporty Pulsar. So what's the final verdict?

It's time for our Pulsar to have its first service as it approaches 10,000 miles already. So how does Nissan do on the customer service front?

Matt is trying to work out whether our Pulsar is a sporty hatch or merely a family car with some posh wheels on...

The Pulsar isn't matching the claimed Nissan figures for fuel economy but it's still proving reasonably frugal as Matt finds out...

Need extra room in your hatch? We did and the solution was a posh roof box for our sporty Nissan.

The Pulsar has lots of cameras on board to make parking and tight manouevres easier. So do they actually help?

The low front end of our Pulsar is causing some problems when it comes to speed bumps and parking. As Matt finds out.

29 June 2016: Papers please...
The Pulsar has keyless start but, as Matt finds out, it can be a temperamental system. He'd be happy with a conventional key.

Our Pulsar is fitted with a host of safety tech. But what happens when that tech decides not to work?

Our Pulsar is a kind of hot hatch that meets family runabout. But in reality, the two couldn't be further apart from each other. So does it work.

The Pulsar comes with an array of safety systems. But do they actually help you to become a better - and safer - driver?

Enter the Pulsar. Nissan's new Almera. And Matt will be running this sporty DIG-T 190 model for the next six months.