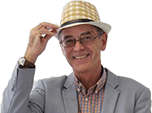 Our Cars: Honda CR-V 2.2 i-DTEC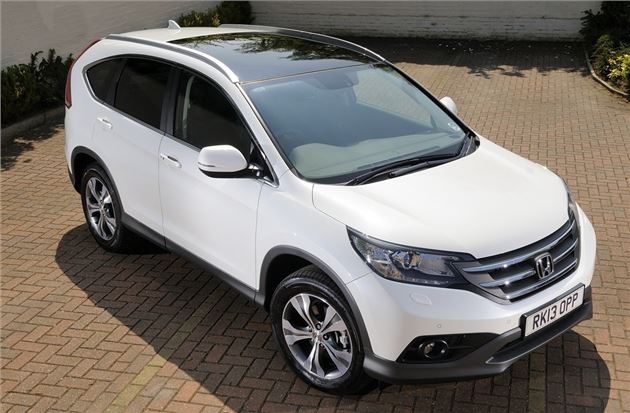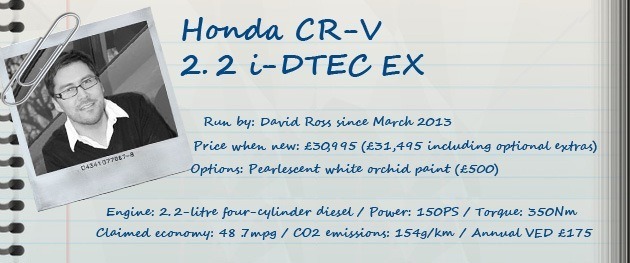 9 August 2013: A tale of two i-DTEC diesels
The Details
| | |
| --- | --- |
| Current mileage | 4905 |
| Claimed economy | 48.7mpg |
| Actual economy | 39.0mpg |
| | |
Honda has often been hamstrung by its limited engine range. Compared to other mainstream rivals like Ford or Volkswagen, the firm's engine line-up looks decidedly meagre. Take the new Civic for example, at launch there were just three engine options with only a single diesel. The Focus on the other hand has eight different engine choices and that's not including the performance ST.
So the launch of Honda's latest engine is big news. The 1.6 i-DTEC was first introduced in the Civic to much acclaim and now it's made its way into the CR-V range. So how does it compare to the exisiting 2.2 i-DTEC - a very highly rated engine?
Well on paper there's not a great deal of difference in terms of power. The 2.2 i-DTEC has 150PS and 350Nm of torque compared to 120PS and 300Nm in the 1.6 i-DTEC plus the lower powered model is front wheel drive only so doesn't have the extra weight of the four-wheel drive system. In fact it is 116kg lighter in total which is the equivalent of two adults.
But what's on paper and what's reality are two different things and despite only have slightly less power, the 1.6 i-DTEC doesn't feel as strong as the 2.2-litre engine. It pulls reasonably well if you keep it around the 2500rpm mark and in gentle driving there's little to choose between the two, but when you want that extra bit of poke, the 1.6 i-DTEC needs to be worked whereas the 2.2 i-DTEC will pull with less fuss.
The real place you notice the difference is on the motorway. You can't just leave the 1.6 i-DTEC in sixth gear and let it do all the work like you can with the 2.2-litre. More often than not you need to change down if you want meaningful acceleration, which doesn't do the fuel economy any good. It's also noisier at high revs and on a long incline with a full load on board, the 1.6-litre does feel somewhat strained.
Of course the big advantage of the 1.6 i-DTEC engine is economy. As it is front wheel drive and considerably lighter, it means better fuel consumption - up from 50.4mpg in the 2.2 i-DTEC to 62.8mpg in the 1.6 i-DTEC. CO2 is much lower too meaning cheaper annual car tax while it's a much more attractive choice for company car drivers.
There are more differences between the two engines too. Honda has made some significant changes to the handling and suspension with softer springs at the front and stiffer damper settings. The result is that it's more agile than the 2.2 i-DTEC and far better in corners with less body roll and a sharper feel to the steering. That does address the criticisms I've had of our 2.2 i-DTEC model but it seems strange to us that the lower powered model is now the better and more focussed to drive.
Personally I'd choose the 2.2 i-DTEC over the 1.6 i-DTEC model as the extra power makes it more relaxed to drive. Also having regularly driven our CR-V with a full load on board I appreciate the stronger in-gear performance and while fuel economy hasn't been outstanding in our car, it's kind of what I expected from a 4x4 this size.
Model
CR-V 2.2 i-DTEC
CR-V 1.6 i-DTEC
Power
150PS
120PS
Torque
350Nm
300Nm
Fuel Economy
50.4mpg*
62.8mpg
CO2
149g/km*
119g/km
Annual VED
£140
£30
0-62mph
9.7 seconds
11.2 seconds
Drive
4WD
2WD
*figures for S, S-T and SE models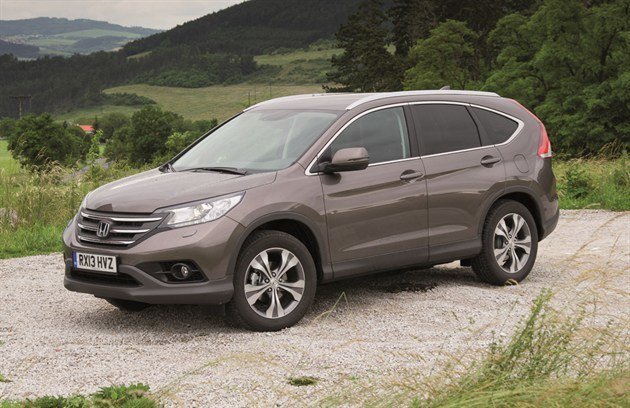 Visually there are no differences between the 1.6 i-DTEC and the 2.2 i-DTEC
« Earlier: CR-V turns camera car Later: It's farewell to our trusty Honda »
Updates

After six fuss-free months we're saying goodbye to our ever reliable and practical CR-V. And it's a car that will be missed.

9 August 2013: A tale of two i-DTEC diesels
Honda has launched a new more efficient 1.6 i-DTEC in the CR-V so how does it compare to the 2.2 i-DTEC in our car?
The CR-V has been working hard of late as it's pressed into action as a camera crew car on a film shoot in mid Wales.

More long distance driving in the CR-V has given me time to appreciate how refined the Honda is and how good the seats are.

While most people will by default choose a diesel CR-V, there is a petrol option in the shape of a 2.0 i-VTEC. So how does it compare?

The CR-V is being used to carry around my trusty and often dirty mountain bike. It's an awkward thing to load but the CR-V's large boot really helps.

The CR-V certainly goes well but it's been off the pace when it comes to fuel economy, so some recent motorway journeys have been very welcome.

Our top of the range CR-V has some luxury car features but do they just look good on paper or are they actual useful?

The sat nav system is our CR-V is excellent - one of the best we've come across in fact - but other parts of the system can be frustrating to use.

One month in and the CR-V has proved superb on the motorway as we venture to various parts of the UK. So it's a shame it's not as good on country roads.

The fourth generation Honda CR-V is the most refined and upmarket version yet so we're looking forward to running one for six months.