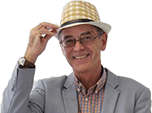 Fantastic first year for Mercedes Driving Academy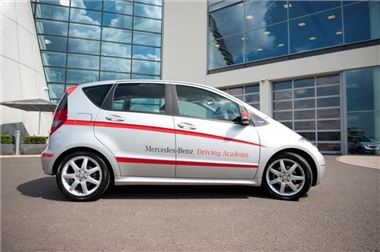 A revolutionary new UK driving school has been a huge success in its first year, attracting more than 2,500 students and nearly doubling the first time driving test pass rate, compared with the national average. Now it's seeking more qualified ADI instructors to join the coaching team in London and the South East to meet the staggering demand.
The Mercedes-Benz Driving Academy, which uses pioneering methods and aims to dramatically improve safety on our roads by creating more responsible drivers, taught from an earlier age is based at Mercedes-Benz World, Weybridge, Surrey.
The Driving Academy was launched last year by its first member, and ambassador, the 2008 Formula1 World Champion Lewis Hamilton, and uses revolutionary new coaching techniques rather than traditional instruction methods to coach learners on how to drive responsibly and safely, not to just pass their test.
To date over 2,500 students have enrolled on the Driving Academy's groundbreaking courses, including many youngsters still too young to sit their test. Impressively, of those who have taken the examination, a remarkable 84 per cent have passed first time, almost double the national average of 43 per cent. Robert East, Mercedes-Benz Driving Academy Operations Manager, commented: "To double the first time pass rate is a fantastic achievement by our students, a ringing endorsement that our methods really work, and a wonderful birthday present! We are now seeking more qualified instructors who want to learn the new methods and join us as coaches at the Driving Academy."
While car control, traffic awareness, risk assessment and prevention remain key parts of the training modules, the Driving Academy's courses go much further, assisting students to develop personal self-control to help them deal with a wider range of the potential dangers on today's roads.
Currently three courses are offered: A Pre-Road Module for 15-17-year-olds, which has proved a particular hit for this age group to begin valuable coaching before they drive on the roads for the first time, a Provisional Licence Module for those aged 17 and above, which has produced the exceptional driving test pass rate this year, and a Post-test Module that evaluates students shortly after passing their driving tests and enhance tuition with coaching on motorway and night time driving.
Students can enrol two years earlier than with other driving schools, and start mastering driving skills on the handling circuits at Mercedes-Benz World under the expert tuition of certified ADI (Approved Driving Instructor) driving coaches. As well as practical tuition in a safe off-road environment and later, for older students, on public roads, there are classroom seminars, peer pressure group discussions along with advice on car maintenance, first aid and economical driving techniques.
Figures show that nearly one in three drivers killed or seriously injured on Britain's roads are under the age of 25*, and the Driving Academy's curriculum-based modules draw on the findings of a series of European road safety research programmes underlining the need for earlier driving training.
William Porter, a 16 year old Pre-Road module student said: "Learning to drive responsibly is really important. When I'm 17 I will be able to drive on the roads and use the skills I have already learnt so I can concentrate on my road sense and other drivers".
The Mercedes-Benz Driving Academy worked with internationally acknowledged traffic psychologist, Dr. Mika Hatakka, to develop the pioneering curriculum. The Driving Academy is also the first to utilise the results of the three-year EU-funded HERMES Project, which used a multi-national team of experienced driving instructors, psychologists, educational and coaching experts to develop new driver training methods, which is supported by the Driving Standards Agency.
Robert East added: "We have had an extremely rewarding and successful first year in pioneering what is a revolutionary approach to driver training in Britain. The life-saving potential of this scheme is a key focus and we look forward to welcoming even more students into our courses over the year ahead".
Students can enrol with the Driving Academy from £40 for a 30 minute Pre-Road Module session or £75 for one hour. Licence Module road sessions are available at £35 with specially priced packages also available offering savings, and the Pass Plus Package that includes seven hours is £270.
For information on becoming a Mercedes-Benz Driving Academy coach or any of the modules available, please call 0845 123 00 55 or visit www.mbdrivingacademy.com.
*Road Casualties Great Britain 2007, Department for Transport, 2007 (Table 7c)
Comments