First time pass for the first ever electric vehicle driving test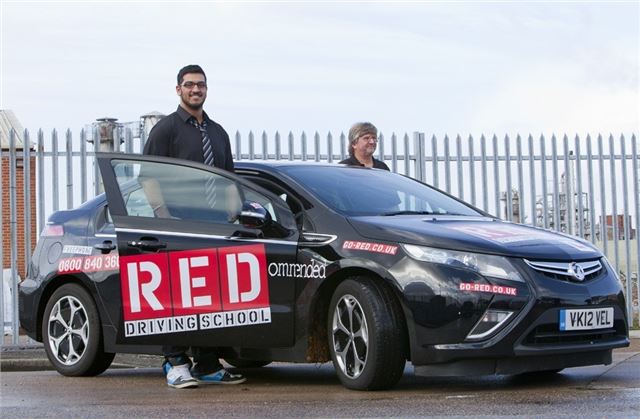 Navdeep Singh, an 18-year-old learner driver, passed his driving test first time, and in doing so made history by being the first person to pass a driving test in an electric vehicle – in this case the Vauxhall Ampera range-extended electric vehicle.
Navdeep, from Hull, East Yorkshire, learned to drive the in the Ampera with RED driving school, which has a partnership with Vauxhall, although it typically tends to use the Vauxhall Corsa 1.3 CDTi. "We're thrilled to have taught the country's first learner driver to pass the practical driving test in an electric vehicle," said Ian McIntosh, CEO of RED Driving School. "We think it's important to get young people to experience the latest vehicle technologies."
The Ampera uses a battery and electric motor for shorter journeys, but has a 1.4-litre petrol engine which acts as a generator when the battery is depleted, eliminating 'range anxiety.' It can be plugged in and charged from the mains, though, and so a tank of fuel can lest a very long time indeed. Read our review of the Ampera here. 
Comments