Accident rate lower among drivers who get a head start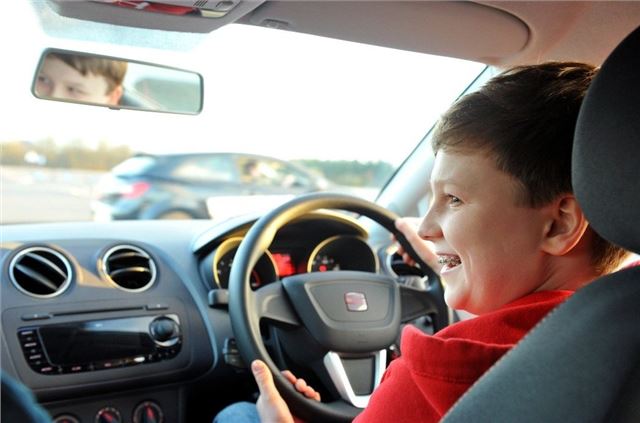 A survey has shown that the accident rate among teenage drivers who have participated in the SEAT Young Driver programme is lower after six months behind the wheel than it is among those who haven't. The programme allows youngsters to get behind the wheel of a full-sized car from as young as 11, giving them a head start before they take their 'proper' on-the-road lessons.
According to Department for Transport statistics, 20% of 17-24 year olds will have an accident in their first six months behind the wheel, but the survey - conducted by the company behind SEAT Young Driver – shows that those who participated in the SEAT Young Driver course had a much lower accident rate of 9% in their first six months of driving.
Institute of Advanced Motorists (IAM) chief examiner Peter Rodger said: "It's good to see early indications that pre-driver courses are producing safer drivers.  The IAM has always felt that training drivers over a longer period of time and catching them when their attitudes towards driving are still developing is key to producing a safer driver.
SEAT Young Driver courses are offered across the UK and give 11-17-year-olds the chance to take early lessons from an ADI qualified instructor, albeit in a closed location rather than on the road. Kim Stanton, Marketing Director for Young Driver, added: "Our research, along with data from the Swedish Government, shows that training young people to drive at an early age when they're much more receptive to road safety messages really could save hundreds of lives per year."
In more good news for youngsters wanting a head start, changes to EU legislation mean drivers can get some on-road, in-car experience at 16, care of small 'carpeds' like the Aixam Coupe S, providing they have take a moped test. Click here for more information.
Comments