Goodwood to celebrate 'young guns' at 2012 Festival of Speed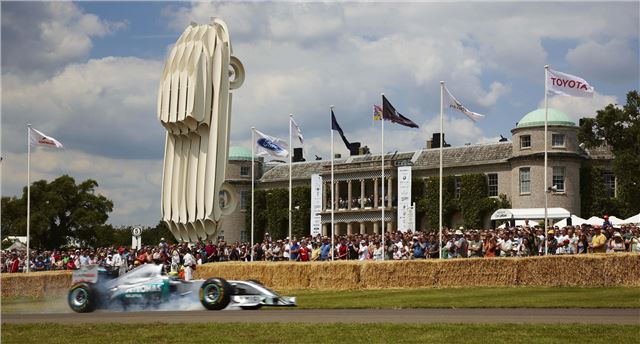 The 2012 Goodwood Festival of Speed them is to be 'Young Guns – Born to Win,' celebrating talented drivers, engineers and riders who started at a surprisingly early age.
The careers of famous names like Valentino Rossi, who was just 17 when he started competing in the 125cc motorcycle World Championship, and Lewis Hamilton, the youngest driver ever to win the Formula 1 World Championship.
Goodwood Festival of Speed founder Lord March says:  "I am really looking forward to having so many great cars and drivers here at the Festival of Speed to celebrate our 2012 'Young Guns' theme. For me it is always magical to see so many of the world's greatest drivers, riders and machines in action."  
Tickets for younger visitors are half price, too, as they were at the 2011 Festival of Speed. Last year the half price tickets were available for visitors between 13- and 18-years-old, but 2012 will see that offer expanded to visitors aged 13-21 years. Children under 12 are allowed to enter free of charge.
Beside the Young Guns theme there'll be the usual array of machines, both old and new, along with hillclimbs, rallying, test drives and off-roading, and a special celebration to mark the 60th anniversary of Lotus Engineering.
For tickets and more information click here. 

Comments