AA Driving School to use the new Ford Focus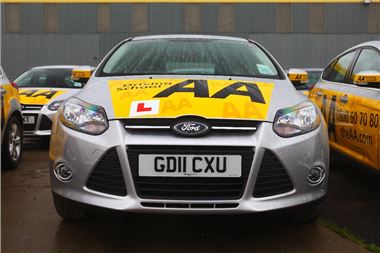 If you fancy learning to drive in the brand new Ford Focus then you'll be pleased to hear that the AA is to add more than 1,650 of them to its driving school fleet.
The AA Driving School already uses the Ford Fiesta in it's fleet of 2,200 cars. All of the Focuses will be added to the AA fleet by the end of January 2012.
Sarah Dopson, AA head of group fleet, said: the new Focus is "...an ideal as a car for tuition purposes and learners are attracted to the AA Driving School as a result. The new Focus is a perfect stablemate for the Fiesta."
Ian Watson, Ford's direct sales manager, added: "The car in which you learn to drive leaves a lasting impression on you and Ford is of course delighted to have been associated with the AA Driving School on an exclusive basis for many years. We're sure that the new Ford Focus will prove every bit as popular with students as the Ford Fiesta and the previous Focus."
If you're learning to drive then join our younger drivers page on Facebook. If you share your experiences, funny stories, worries and triumphs on the Facebook wall you could win a prize.
Comments