Children don't rate their parents driving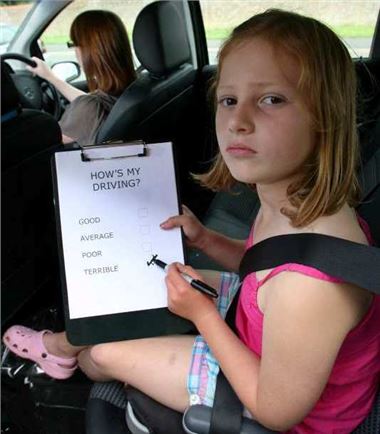 63% of children admit their parents can be aggressive when driving, according to new research.
Continental Tyres conducted a poll of 1,000 children between four and 16 and discovered that almost two thirds think their parents are aggressive, and 13% are scared or embarrassed by their mum and dad's driving.
Three quarters of the children said their parents shout at other road users, and one in five say their parents have used a mobile phone while at the wheel.
Tim Bailey, safety expert for Continental Tyres said: "The assumption might have been that driving with a child in the car would prompt greater care and attention, but this evidence suggests not, and poor driving habits are potentially being ingrained in future motorists."
It's not all bad news, though. 30% of children rate their parents as better drivers than other road users compared to 7% who think their parents are worse.
While some youngsters might not like the way their parents drive, almost all of them wish their parents had a cooler car.
The majority of children want to be driven in sports cars or 4x4s, but 14% of those aged four to seven want to get around in a monster truck!
Comments