Renault Introduces 5-Year Warranty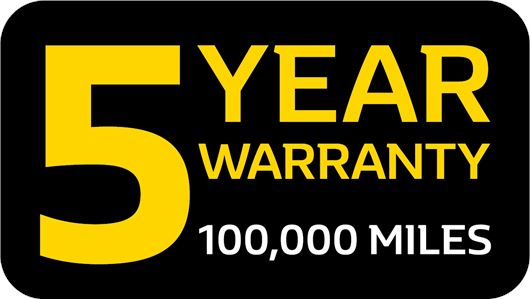 Published 18 December 2019
Reflecting increased confidence in its cars, Renault has introduced a 5-Year 100,000 mile factory warranty. The warranty applies to all new Renault cars registered from 18th December 2019 and all examples of the All-New Clio introduced earlier this year will be eligible for the extended cover regardless of their registration date. 
The five-year warranty applies to both retail and fleet cars and features an unlimited mileage limit during the first two years and up to 100,000 miles up to 5 years old.
The five-year warranty covers all Renault passenger vehicles, from All-New Clio supermini through to the New Koleos SUV. Also included are Renault's all-electric Z.E. vehicles: New ZOE and Twizy. The introduction of Renault's five-year warranty coincides with the launch of a completely reinvigorated line-up of small cars, including All-New Clio, All-New Captur SUV, and New ZOE.
Vincent Tourette, Managing Director of Renault UK said: "I am proud that Groupe Renault UK is introducing our new five-year warranty. Renault is deeply committed to the quality and reliability of its products and this extended cover reinforces the confidence that both we and our customers have in our vehicles. Coming directly after the launch of All-New Clio, All-New Captur and New ZOE, this introduction arrives at an exciting new chapter for our brand."
As before, all new Renault models will be backed by a three-year roadside assistance package with a 100,000 mile limit for Z.E. vehicles and New Koleos, and a 60,000 mile limit for all other models.
For more information visit: www.renault.co.uk
Comments
Author

Honest John
Latest